Archive for December, 2011
For that small segment of folks that occupy the space at the intersection of design and velo-fandom, I present samples of Guilherme Henrique's "eight illustrations representing the adrenaline of riding fixed-gear bikes in the city and on the velodrome."
Here's a short summary from Prolly is Not Probably:
Guilherme Henrique is a graphic designer and as far as I can tell, Ville Vs. Velodrome is a case study on the scale of the city, the bike rider, the velodrome, racers and their bikes. Each of the templates have detailed descriptions as to what is the quantifying or qualifying characteristics of the scale stepping.
The site is experiencing technical difficulties. To deal with the situation, I've temporarily shifted to a new wordpress theme. The old, Black Letterhead Friday Cyclotouriste will return…I hope.  I do like the simple, crisp, look of this however…hmmm, maybe I should consider a permanent change?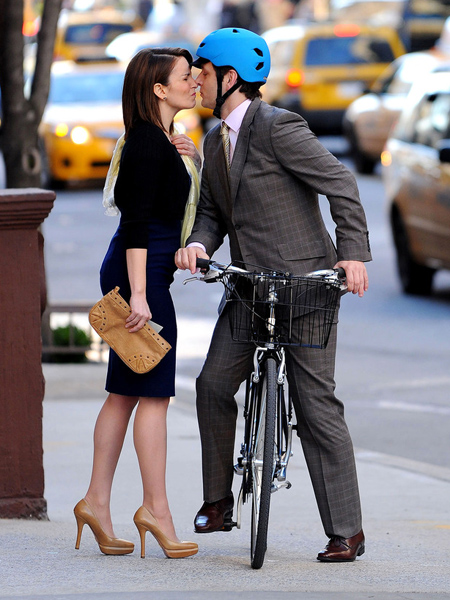 If I work in a big city again — San Francisco, for instance — I see myself adopting this kind of look.
The photo is from the website, Nerd Boyfriend, which uses pictures (usually retro) of pop cultural figures and then links to places to purchase the clothes. This is Wesley Snipes a minor, recurring character in the TV show, 30 Rock.
However, Archival Clothing is probably the better website for interesting, well-made accessories and apparel (I love their new duffle bag), but sadly no pictures of bicycles.
UPDATE: Well, was I ever wrong about Archival Clothing! Lesli Larson one of the company's principals is a bicyclist extraordinaire. She has a really cool Vanilla bicycle (check out the pictures from the blog) and she completed the storied PBP this year (a 1200km round trip brevet from Paris to Brest and back). Archival Clothing actually seems to have quite an obsession with bicycle culture and bicycling. I stand corrected.
Nathan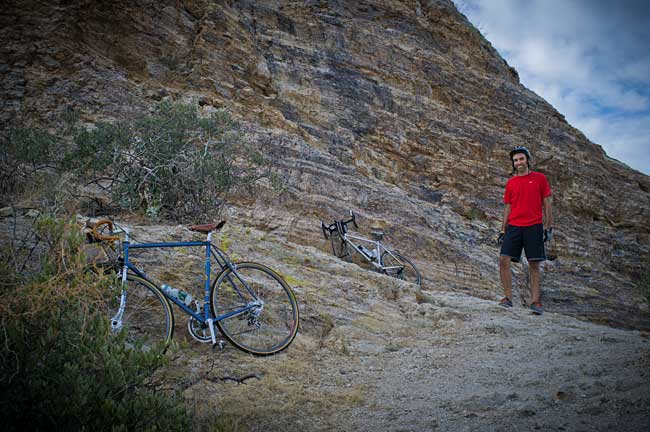 My buddy from work and I rendez-vous'd for a ride through the Saguaro National Park, beginning a couple miles outside the park on Old Spanish Trail.
Things started poorly for me as I somehow got a flat on the way to our meeting point!
This little pull-out — Javelina Rock — was a good spot for a short rest, some apples, tangerines, and a granola bar.
Nathan
The Adventures of Tintin (by Herge) have been adapted into a film by Steven Spielberg and Peter Jackson set for release in the US later this month. Some Tintinologists don't care for the movie; but, I'm keeping an open mind and hoping for the best.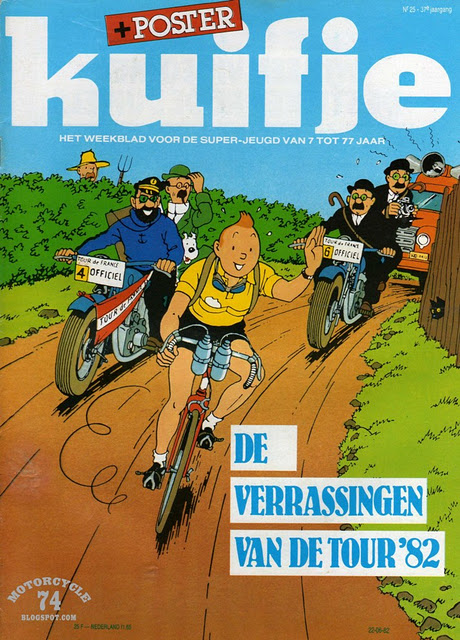 Here's a European magazine cover promoting the 1982 Tour de France with Tintin leading a breakaway with Captain Haddock, Prof. Calculus, and Thompson and Thompson in pursuit.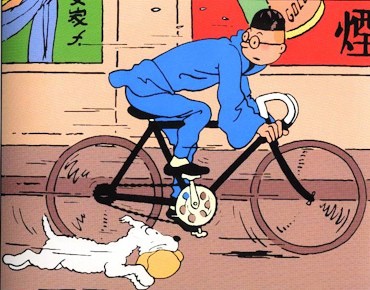 …and here's Tintin on a hipster-like-single speed (just some of Herge's artwork from The Blue Lotus — arguably one of the best Tintin adventures).