Archive for August, 2013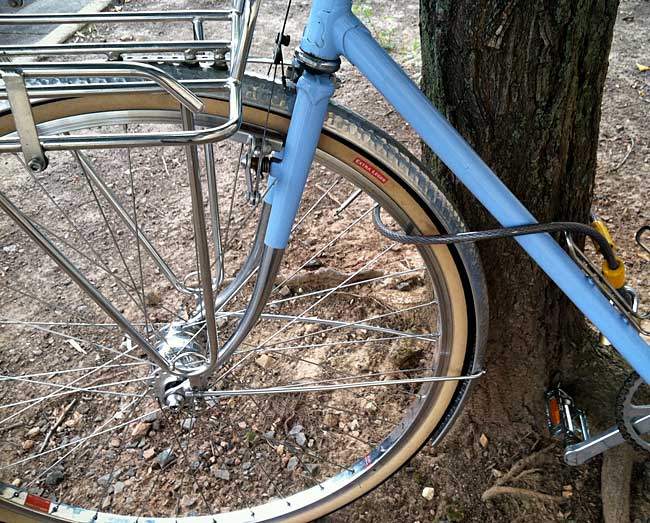 This tree — conveniently used as a bike rack — is in the parking lot behind the giant Vietnamese shopping mall known as the Eden Center. (See below for a view of the front of the mall right before an early evening thunderstorm.)
I ride over here regularly to get my banh mi or pho fix (here are some Yelp reviews if you're curious).
And if you haven't noticed, the front wheel you're looking at in the picture above is super dreamy:
700c x 32mm Grand Bois extra leger tires
wide body SON delux Schmidt front generator hub
PL23 Pacenti rims
Velo Orange porteur rack
Velo Orange 45mm hammered fenders
-Nathan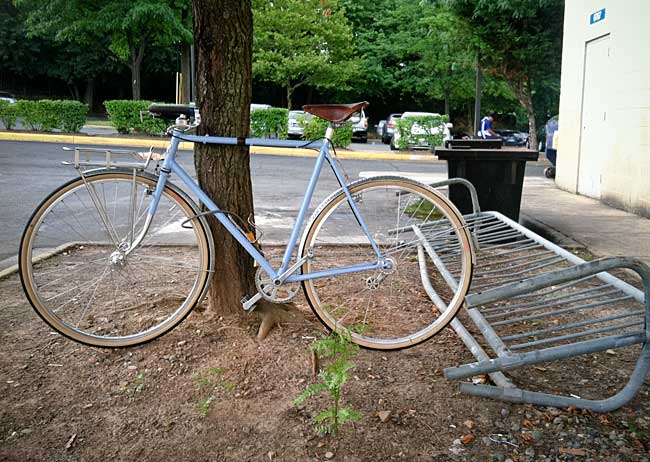 Show on map
After a bit of a hiatus, The Friday Cyclotouriste has settled into new digs on the east coast — northern VA-Washington DC to be specific.
I can't wait to begin commuting on this new Porteur-style bike that I brought with me from the San Francisco Bay Area and to seek out all the awesome rides and bike paths that exist in the area.
Geographically speaking, I've gone from Rivendellistan to Velo Orangeistan — at least in terms of bicycling culture.
-Nathan