Archive for November, 2013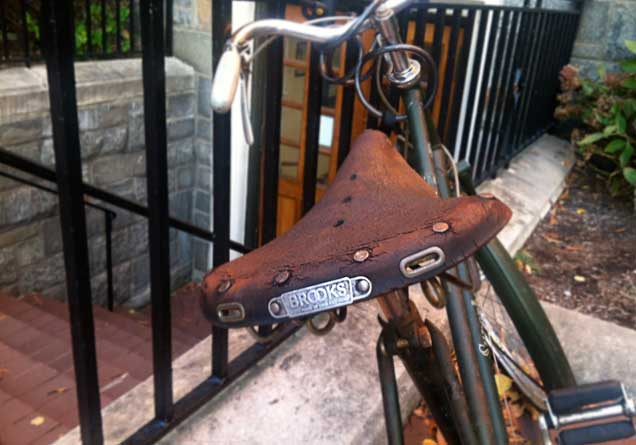 I was on the Georgetown University campus this past Friday to attend a talk on Sufism by Pir Zia Inayat Khan (if you're curious check out his wonderful new book).
En route, this old Schwinn with a vintage Brooks saddle caught my eye. The saddle is disintegrating, but still serving its intended purpose — carrying its rider along life's unfolding, luminous path.
-Nathan