Archive for April, 2014
Everyone is eager to call the peak, or predict the peak, or declare they saw the Cherry Blossoms at their peak. It doesn't matter if you are in Washington DC or in Japan — it's the same.
I'm in no position to do any of these things because I have a hard time recognizing the difference between a cherry blossom and a plum blossom.
(editor's note: I wrote about Ume and Sakura — the Japanese words for plum and cherry trees — in San Francisco's Golden Gate park awhile back.)
However, about a week to a week and a half ago the weather was in the high 60s low 70s in northern VA.  Now, I'm a bit hesitant to make the call but…I swear the cherry blossoms were at their peak!
I was riding my bike to work all week. Even though I was running late on this particular day, the landscape was so compellingly beautiful I stopped to make these pictures.
Below are some close-ups of the blossoms and the petals. Because of the small notches at the top of the individual petals, I believe these are, indeed, cherry blossoms.
Can any of my botanically-minded friends help me out here?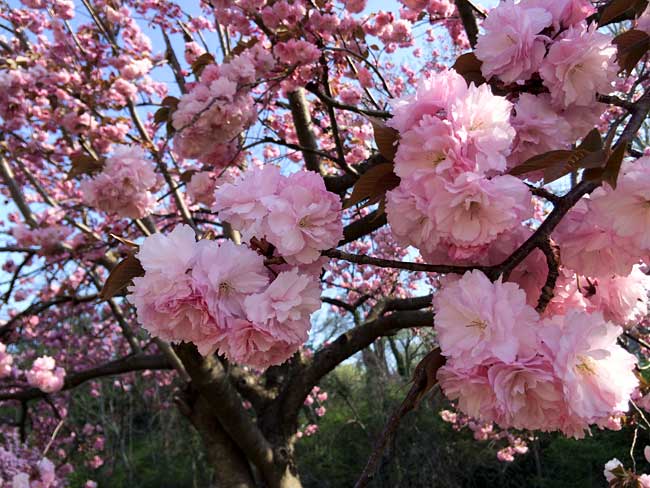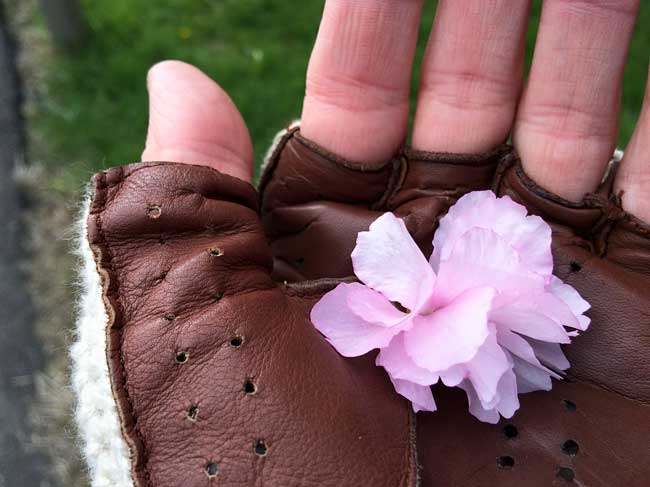 Finally, here is a map that I think shows the 2014 forecast for Sakura, including when and where they are blossoming across Japan's different climate zones.
It looks like until May 10th there's still time to see Sakura in the far north around Hokkaido.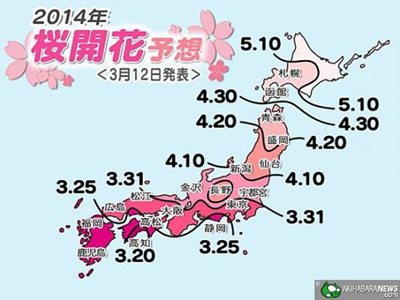 -Nathan
Desire is too strong.
Three objects of admiration is maybe more accurate.
Really, this is just some cool stuff that caught my eye this week — stuff I'll probably never own — but stuff with clever design and craftsmanship that's fun to appreciate.
First of all a gorgeous bicycle rack and shelving unit made of natural wood and copper water piping:

See Method Studio for more details.
Next is the latest camera system from Leica — the T:


Leica prices are somewhat out of control. The cheapest lens for the new T system is the $1,800 18–56mm ƒ/3.5–5.6. See the dedicated Leica T site for more details.
Finally, a sleek, lightweight teardrop trailer with an expandable pop-top — the Alto R series: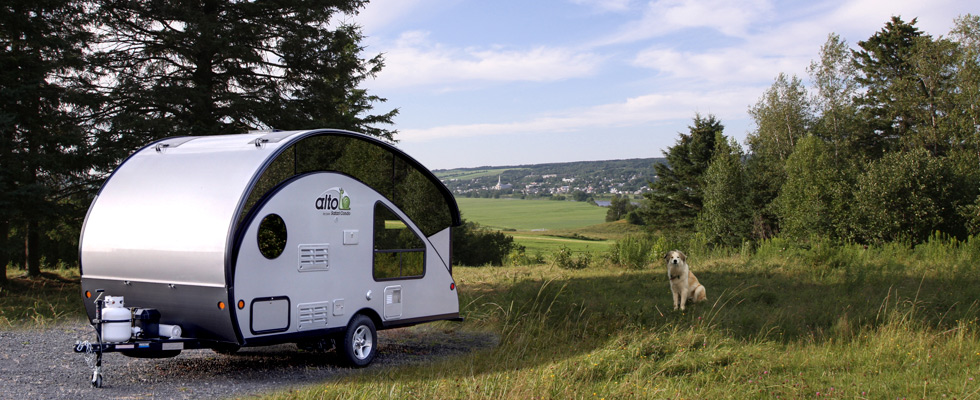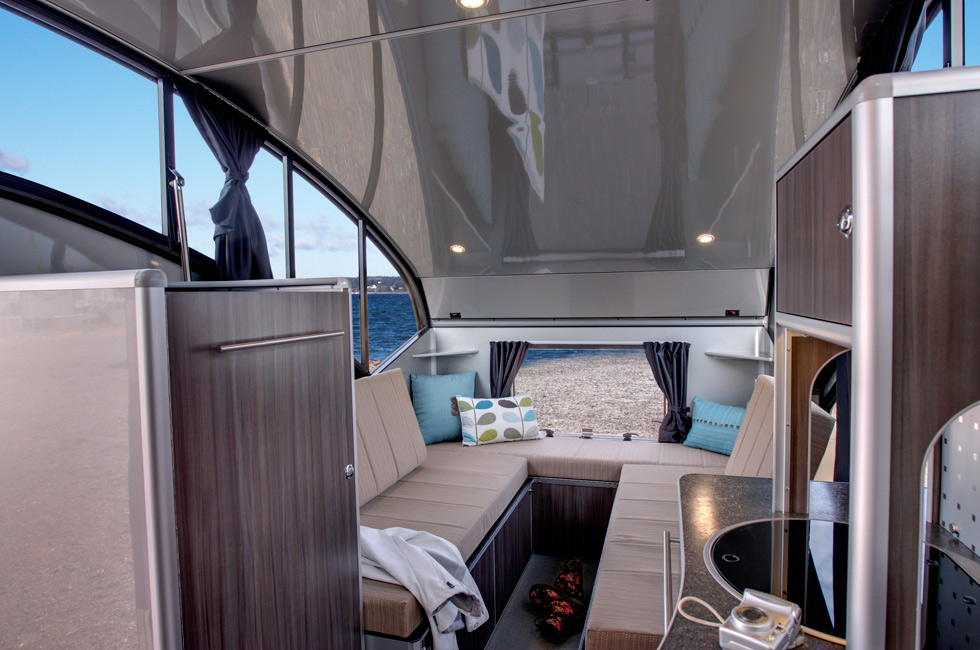 I'm not sure which is better this or the trailer designed by the NASA engineer I wrote about a few years ago. For more information about the Alto pop-top check out the manufacturer's website.
-Nathan
This is a cool, little street of row houses a block from the train tracks leading into Union Station in NE Washington. There's a Greenwich Village/Brooklyn feel to this block. I get the sense artsy, bohemian-types are moving into these parts possibly causing a bit of friction in the neighborhood.
There could even be rooftop vegetable gardens, urban bee hives, and maybe even a few chicken coops (not sure if that's legal in DC) in the vicinity.
There was this handsome Trek mixte, with front and rear racks and a wicker errand basket.
Judging by all the evidence, I can only conclude that I must have stumbled into Hipster territory.
Lest I forget — there's an amazing punjabi Indian restaurant right around the corner.