Archive for October, 2014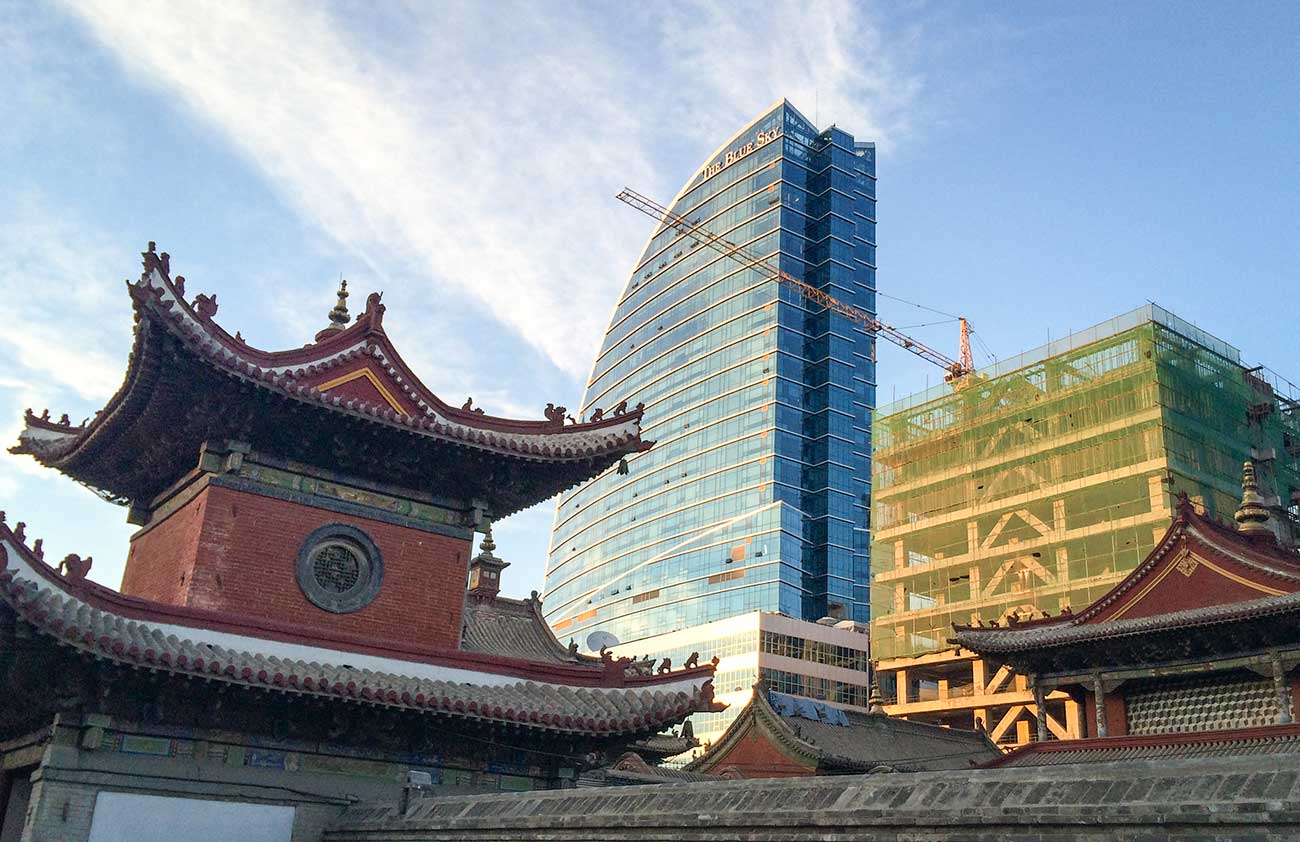 Show on map
Here's the view from the alleyway near Veranda restaurant looking east.  The juxtaposition of the old temple and the modern, glass Blue Sky building is a bit cliche. Plus, this framing creates an overly stylized (and romanticized) depiction of the city's grimy and chaotic urban transformation.
Still, the truth is there always seems to be some new structure under construction in Ulaanbaatar. And this time of year there's a big rush to get as much work done as possible before the bitterly cold (-40 degree) winter weather sets in and outdoor building becomes impossible.
Possibly due to this haste, the nearly completed, $500 million Shangrai-la Hotel, recently suffered a major inferno just as the finishing touches were being applied.
Thankfully, no one was hurt.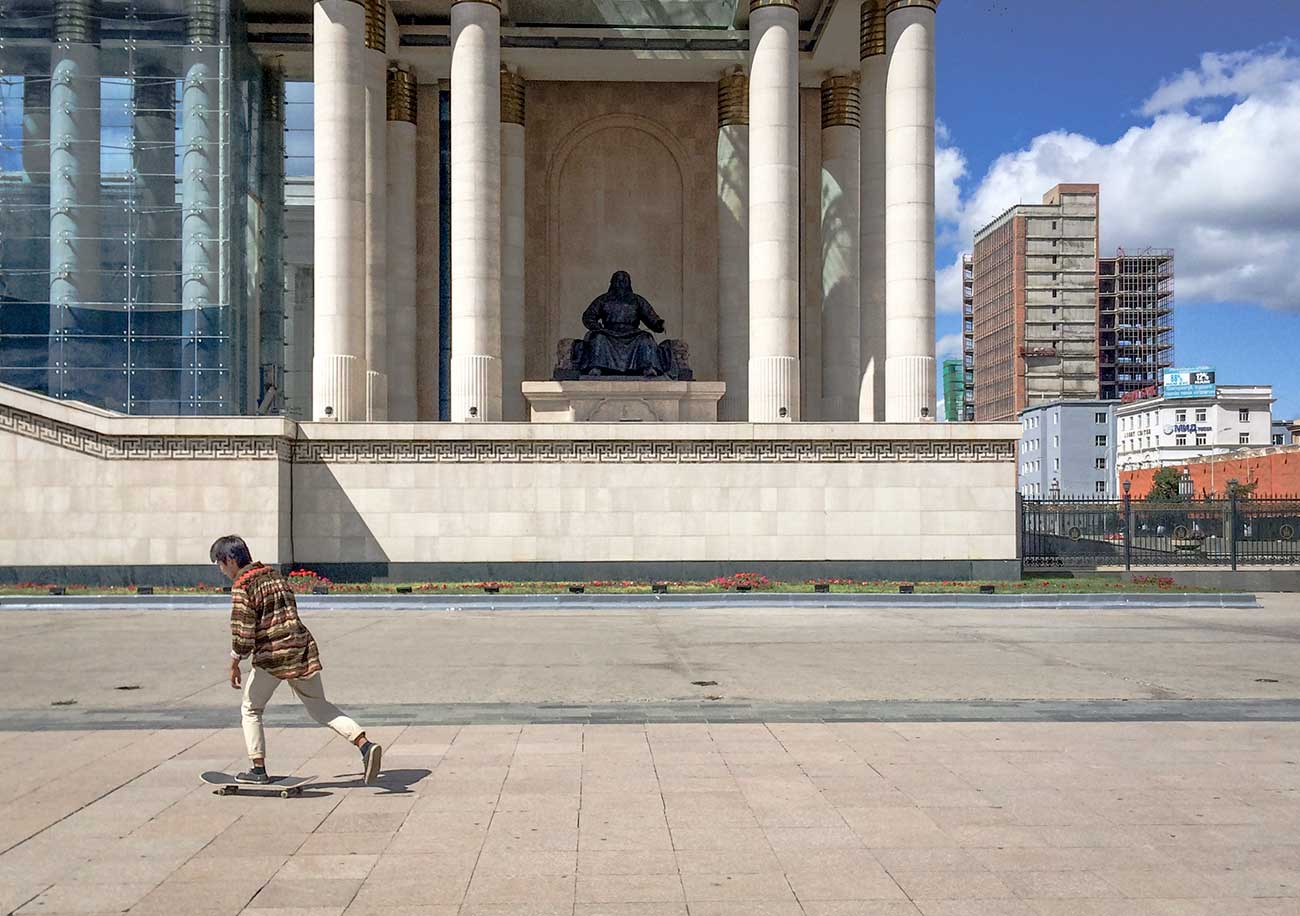 Show on map
Flanking the large  Chinggis Khaan statue in the middle of the Government Palace are slightly smaller statues of his grandson (Kublai) on one side and his third son (Ogiidei) on the other.
The statue seen above is on the east side of the palace, but I can never remember if this is Ogiidei or Kublai.
I wonder what Chinggis would think about the city dwelling youth of Mongolia today.