About 8 minutes before sunset, on February 16, 2013, nearing civil twilight. (For more details on twilight — civil, nautical, and astronomical, see one of my favorite posts on this blog.)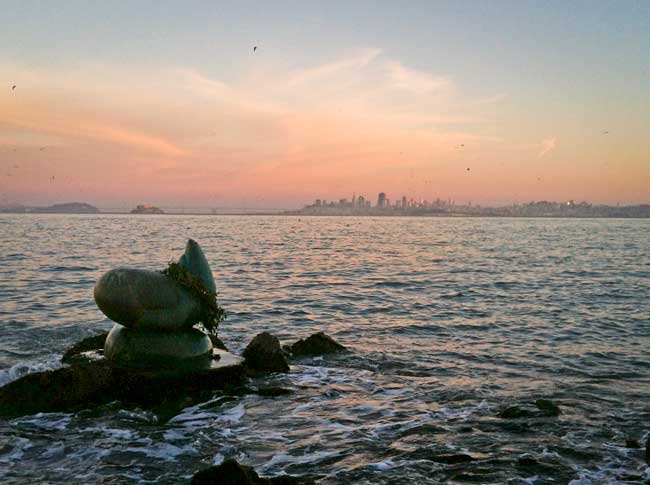 Under challenging conditions, this is the best I can get from my iPhone (by the way, those are birds in the sky; not dust specks on the lens).
For an exquisite interpretation of this subject, check out this local photographer's image of the Sausalito seal — la composition par excellence!
-Nathan
Leave a Reply