I've said it before: I think The New Yorker has a thing for bicycles (see Part I and Part II in this series of posts)
This time, with the introduction of NYC's bicycle share program, the storied literary magazine has a genuinely newsworthy reason to feature bicycles on their cover.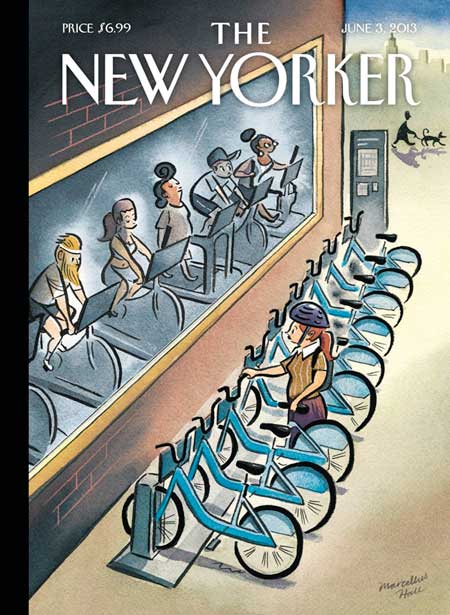 There was also this cover from back in February.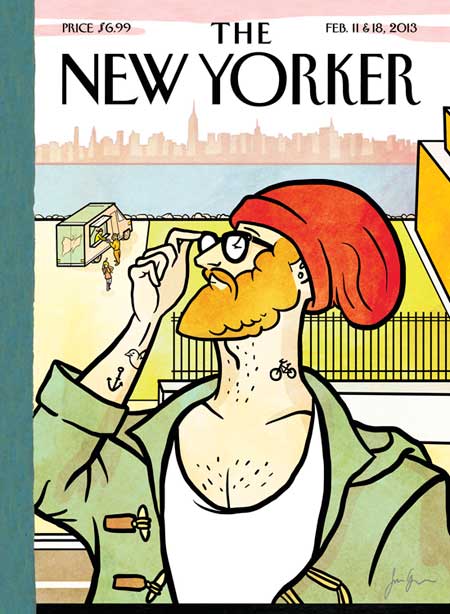 Can you count all the hipster tropes?
thick-framed eyewear
food truck
body ink
beard
knit cap
duffle coat w/ toggles
discriminating (if not condescending) gaze
Brooklyn residence
Did I miss anything?
2 Responses to 'Biking Culture……The New Yorker bicycle covers, Part III'
Leave a Reply