The DMV region has a truly excellent network of dedicated bike paths, particularly Arlington.
Thank goodness. Because driving an automobile around the Northern Virginia suburbs reminds me of one of Dante Alighieri's hell realms.
But hidden in plain sight is a surprisingly robust matrix of bike lanes and pathways.
From Arlington to Falls Church (including the Metro stops from Rosalyn to West Falls Church) it is quite convenient to go by bicycle from point A to point B.
Many of the paths — like the Curtis Trail shown in these images — traverse wooded areas that are only yards from utterly congested roadways such as Interstate 66.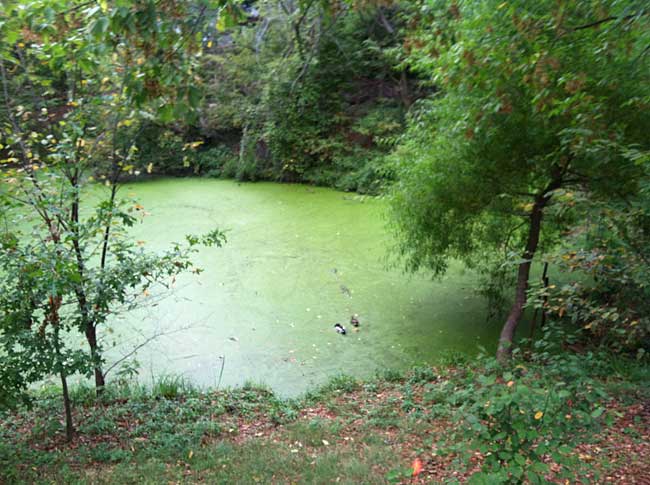 Above a pair of ducks are enjoying a hidden pond.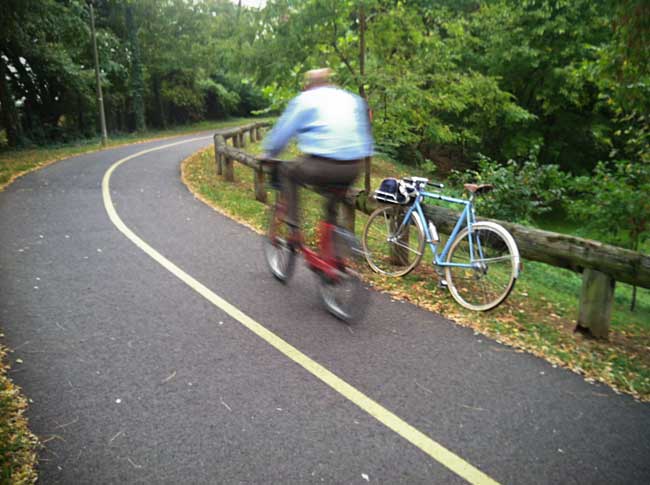 The paths are heavily used. In fact, they are busier than most bike paths and lanes I traveled on in California.
3 Responses to 'DMV's bicycling infrastructure, part 3'
Leave a Reply