Everyone is eager to call the peak, or predict the peak, or declare they saw the Cherry Blossoms at their peak. It doesn't matter if you are in Washington DC or in Japan — it's the same.
I'm in no position to do any of these things because I have a hard time recognizing the difference between a cherry blossom and a plum blossom.
(editor's note: I wrote about Ume and Sakura — the Japanese words for plum and cherry trees — in San Francisco's Golden Gate park awhile back.)
However, about a week to a week and a half ago the weather was in the high 60s low 70s in northern VA.  Now, I'm a bit hesitant to make the call but…I swear the cherry blossoms were at their peak!
I was riding my bike to work all week. Even though I was running late on this particular day, the landscape was so compellingly beautiful I stopped to make these pictures.
Below are some close-ups of the blossoms and the petals. Because of the small notches at the top of the individual petals, I believe these are, indeed, cherry blossoms.
Can any of my botanically-minded friends help me out here?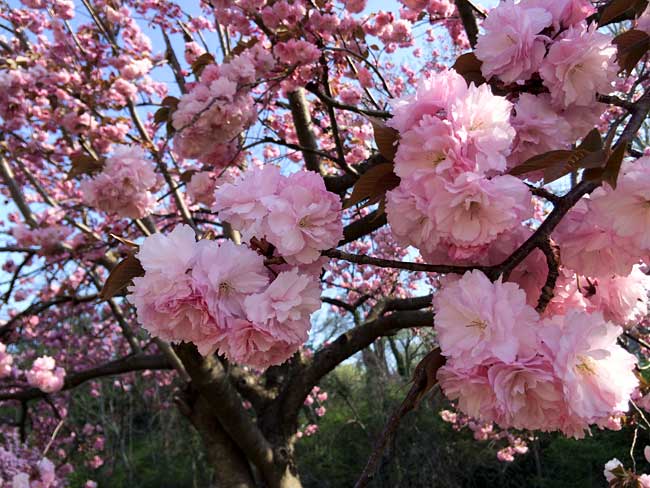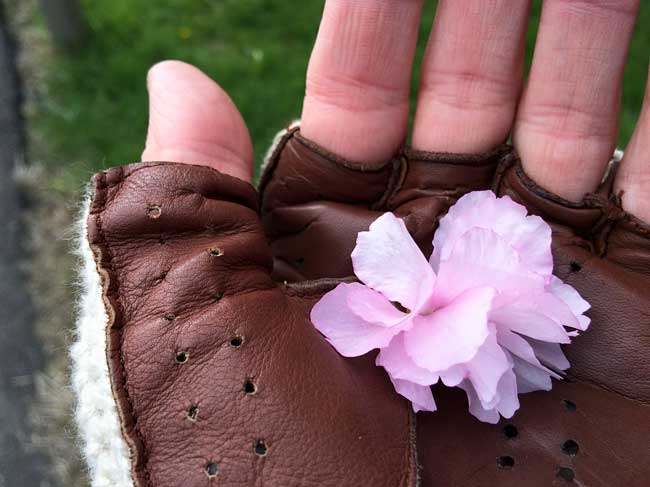 Finally, here is a map that I think shows the 2014 forecast for Sakura, including when and where they are blossoming across Japan's different climate zones.
It looks like until May 10th there's still time to see Sakura in the far north around Hokkaido.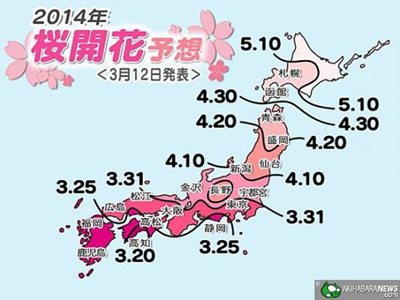 -Nathan
2 Responses to 'On the Road……Cherry Bloosoms are (were) Peaking in VA'
Leave a Reply