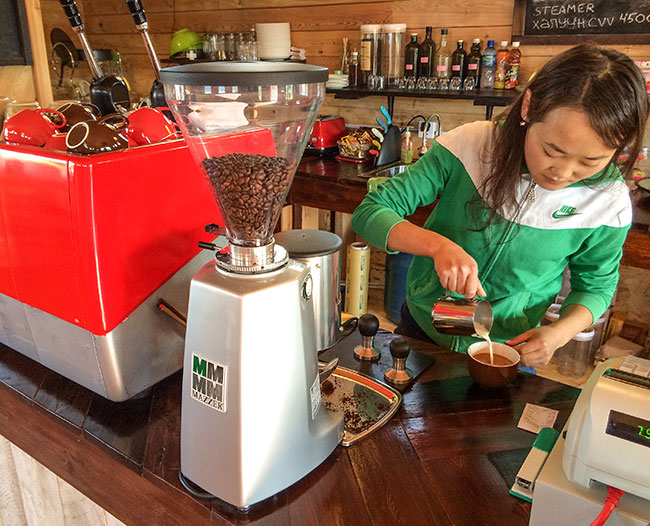 Show on map
If you ever find yourself in Hatgal, Mongolia — New Roots Cafe is the place to go for espresso drinks.
Seeing the Italian Mazzer grinder, I knew I stumbled into the right place.
The barista took her sweet time grinding and tamping the beans, pulling the shot, and heating and pouring the milk — which made for a lovely cappuccino.
Next visit, I hope to have time for a full breakfast here.
Thanks!
Nathan
Leave a Reply