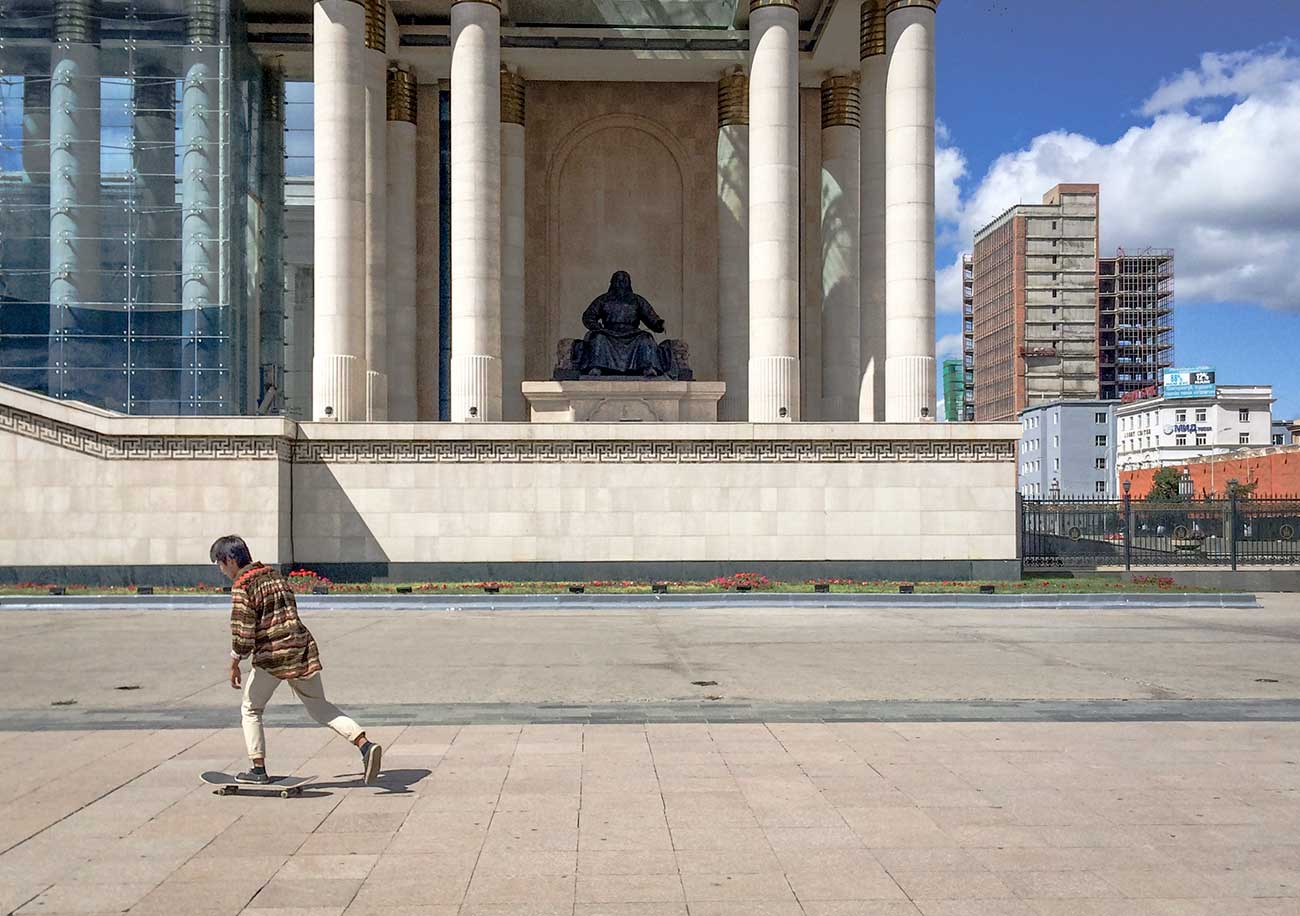 Show on map
Flanking the large  Chinggis Khaan statue in the middle of the Government Palace are slightly smaller statues of his grandson (Kublai) on one side and his third son (Ogiidei) on the other.
The statue seen above is on the east side of the palace, but I can never remember if this is Ogiidei or Kublai.
I wonder what Chinggis would think about the city dwelling youth of Mongolia today.
Leave a Reply