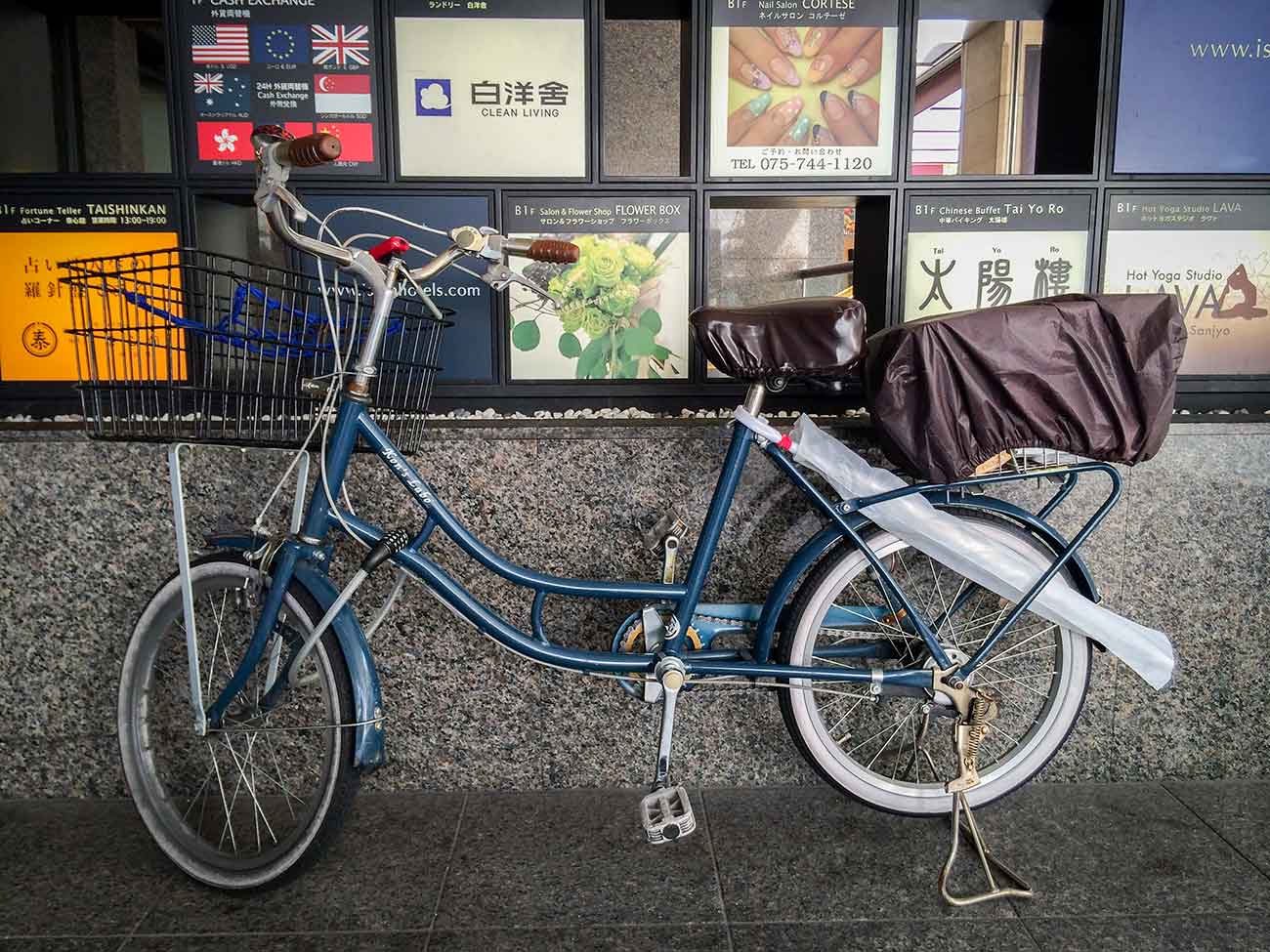 Show on map
When you go to a foreign country you often see unusual car models zipping around that don't exist in the US…well, the same thing is true for unusual models of bicycles.
The bicycle above is a great example of a morphology that I've never encountered in the US., but it is fairly typical of what you see on the streets of Kyoto.
What stands out to me about this bike:
small wheel diameter
dual front and rear racks and baskets
rain covers for the seat and rear basket
large kickstand to support the bike when loaded
high handlebars allowing for a comfortable, upright riding position
fenders and chain guard
an umbrella holder!
In a utilitarian sort of way, I find it quite a beautiful little machine.
-Nathan
Leave a Reply