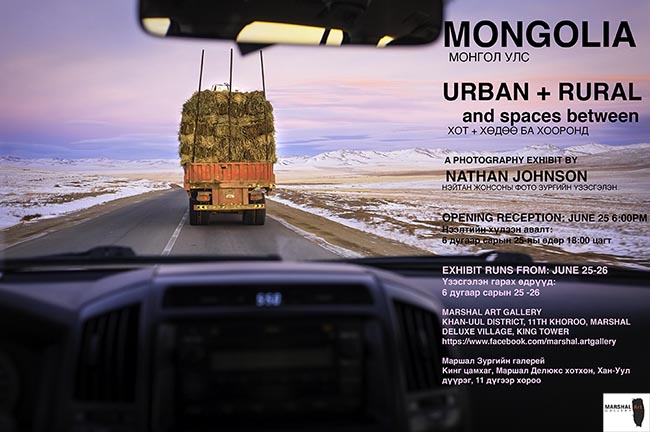 Two years living in Mongolia's capital city flew by remarkably quickly. My bicycling adventures ground to near total halt in the world's coldest (and most polluted) capital, but there were other fascinating adventures.
Here's the flyer for my photography exhibit earlier this year, which was my homage to the wonderful country.
Mongolia: Urban + Rural and spaces in between.
I'll update this page once I get around to making the full photography exhibit viewable online and provide a link.
Leave a Reply