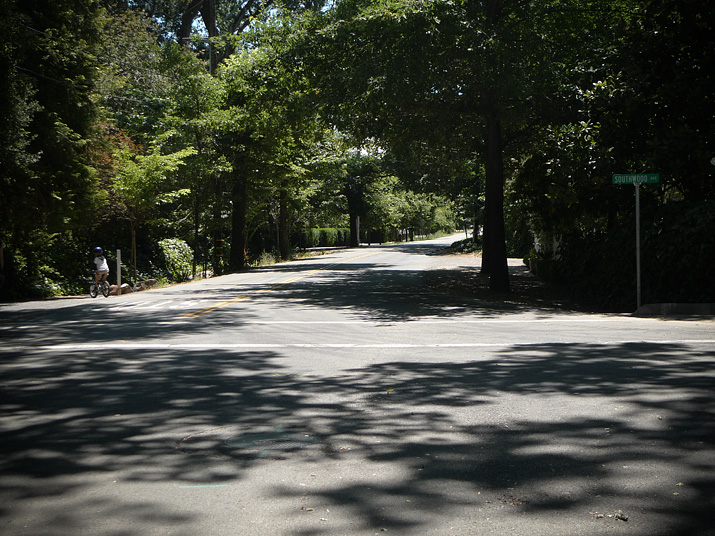 Show on map
Until the Cal-Park tunnel re-opens to pedestrians and bikers (and trains someday too) all rides heading south from Fairfax (e.g. to San Francisco, Mill Valley, Sausalito, etc.) will likely pass through the Town of Ross.
The enfant terrible, Sean Penn, has a home here and the street above, Shady lane, was featured in Francis Coppola's film, The Godfather.
The image was made in the first few miles of my roughly 40-mile Angel Island excursion.
2 Responses to 'On the Road……Shady Lane, the Town of Ross'
Leave a Reply