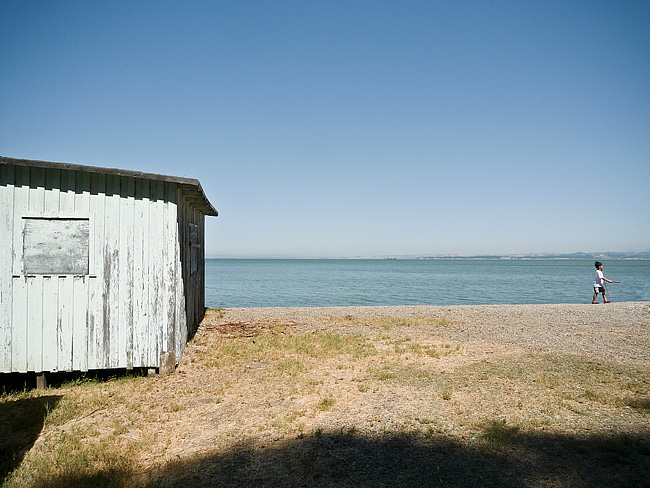 China Camp State Park borders the San Pablo Bay. Less well-known than the San Francisco Bay, San Pablo Bay has its own low-key charm.
The lagoons and picnic areas around China Camp are great places to stop for a beer, some food, or just to soak your feet (if not go for a swim). Plus, the trails in the surrounding hills draw mountain bikers from around the region.
The name of the park derives from the 1880s Chinese shrimp fishing village that once thrived here.
Note: right pant leg tucked carefully into sock.
4 Responses to 'On the Road……China Camp State Park, San Rafael'
Leave a Reply