These are vistas from near The Warming Hut — a touristy, but perfectly located place to stop for a snack (at either the picnic tables or at the cafe).
I didn't try their coffee, so I cannot comment…Perhaps next time.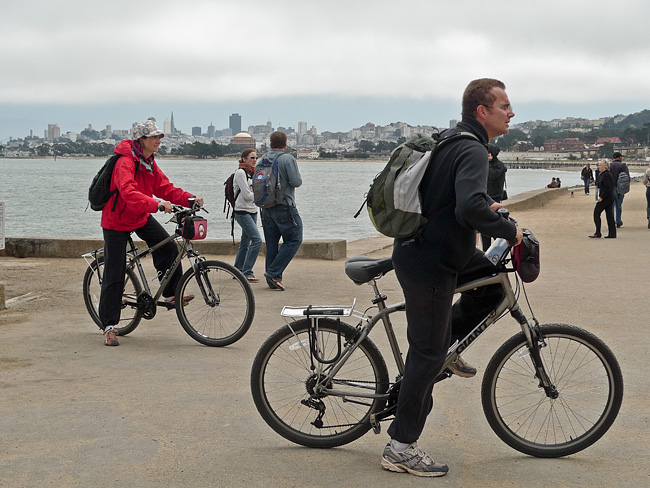 Beyond the bicycles, a little of the San Francisco skyline is visible (note the gold dome of the Palace of Fine Arts).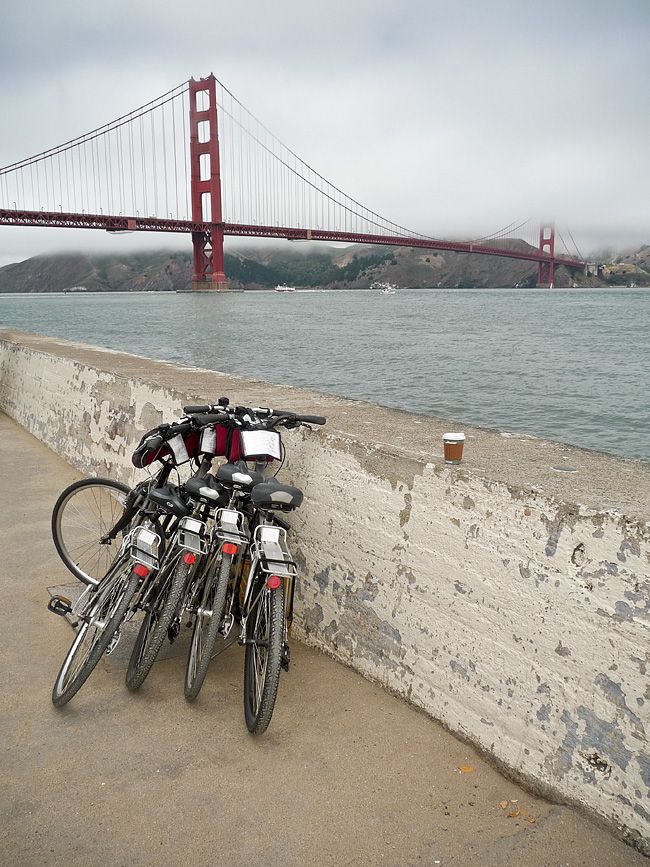 That's not my coffee cup, really.
2 Responses to 'On the Road……The Warming Hut, San Francisco'
Leave a Reply