Part of the fun of having a bike equipped with a handlebar bag is how easy it becomes to carry whatever strikes your fancy. I'll often pack bread, cheese, nuts — sometimes even a small amount of wine!
For this ride out to the ocean, I brought my handlebar bag basics: a few tools, spare tubes, a camera, a cell phone, and a GPS device.
But the extras for this trip consisted of an extremely light merino wool turtleneck (for after sunset) and a persimmon — a sweet, refreshing bit of energy to consume at the turnaround point.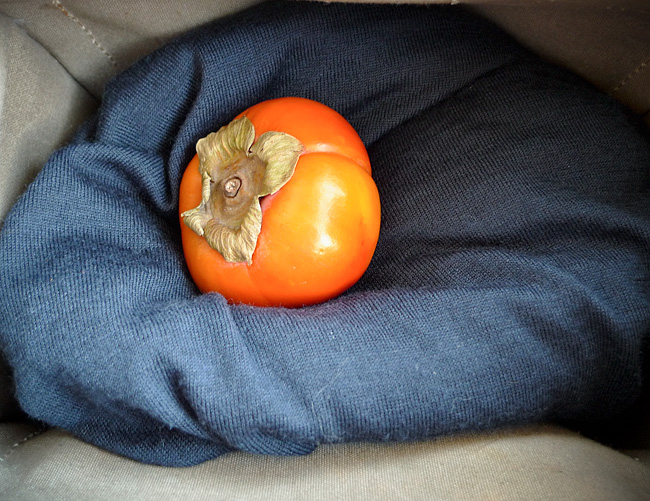 Wool sweater and persimmon — packed and ready for the ride.
3 Responses to 'On the Road……Persimmons: A Most Refreshing Snack'
Leave a Reply