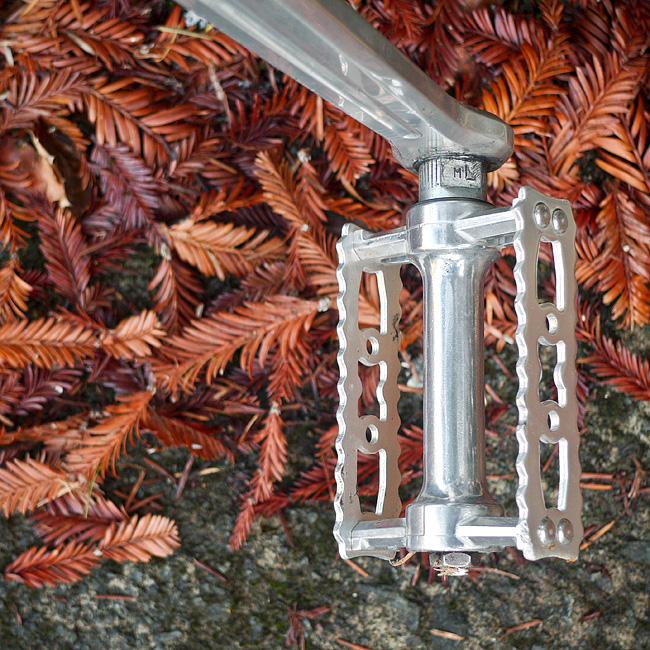 I still prefer toe-clips and leather straps for long, somewhat fast rides, but these MKS touring pedals are my favorite choice for everything else. As a consequence, I end up swapping pedals from bike to bike.
Below are pedals currently in my mix (clockwise from top left): Campagnola (super record?); MKS royal noveau; MKS sylvan touring; and MKS 3000 rubber block pedals.
The rubber block pedals are a new purchase (for my Nishiki city bike). I went to 4-5 bike shops (including a local bicycle recyclery) and none had this simple design so I ordered them from the Velo-Orange store.
Also, the 13″ long wrench (an ELDI no. 61 available from Rivendell) is a worthwhile investment if you swap pedals frequently.
2 Responses to 'Gear Gallery……Pedals for all Occasions'
Leave a Reply