I drove from the Bay Area to Tucson, AZ the day after Xmas for a quick 2-day visit with my dad.
I brought my bike hoping to try the famous Mt. Lemmon ride, but a combination of insufficient time and snowy weather prevented me from giving it a go. (I'm in pretty poor bicycling shape so it's 50-50 whether I even could have made the 25-mile climb up to 8,000 feet.)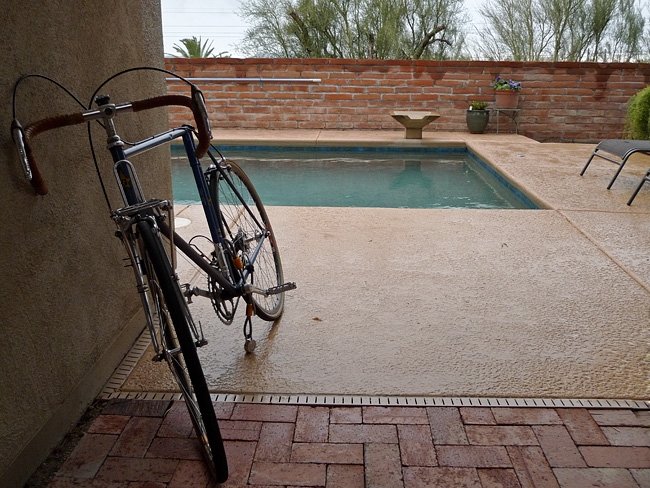 A sad bicycle sitting idle, poolside.
2 Responses to 'On the Road……Tucson, Arizona – Snow!'
Leave a Reply