Sad, but true. I'm relocating to Tucson, AZ and (at least for now) leaving the Bay Area.
The truck, my Honda, and the bikes in tow, make for a pretty long rig! Rolling into and out of gas stations (see picture below) was not easy. And I was always concerned about pulling in some place and not being able to get out again.
Anyhow, Tucson is supposed to be a great biking city so once things settle down I hope to continue dispatching bike-related rides and photos from the Southwest.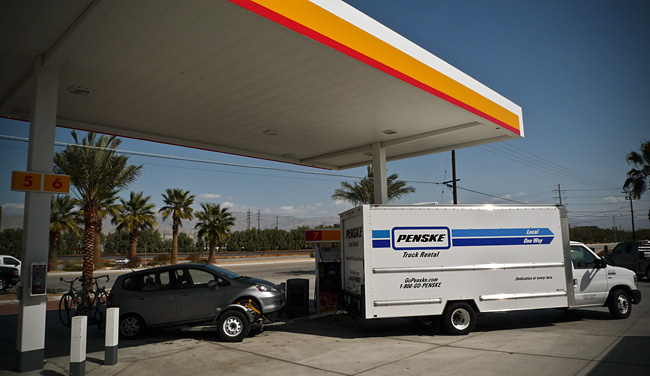 4 Responses to 'On the Road……Good-bye SF Bay Area — Hello Tucson, AZ?!'
Leave a Reply