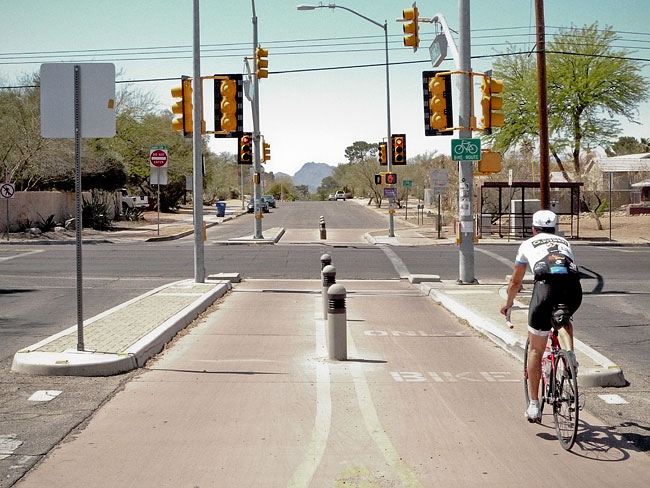 Show on map
Here's the 3rd St. bike way (looking east west) which is the bike path I take when riding my bike to work.
Near the University there's some good infrastructure (like the special bike crossing above), but unfortunately as you travel east the bikeway ends at Wilmot (about a mile before my destination). I'm then forced to ride on one of Tucson's mega-six lane boulevards (along a narrow stripped bike lane) for about another mile.
This (and the fact that I pedal directly into a glaring sun each morning AND afternoon — since I ride due east in the AM and due west in the PM) will be a test of how dedicated I remain to riding my bike to work.
Nathan
2 Responses to 'On the Road……3rd Street-University Bikeway, Tucson'
Leave a Reply