The next few posts will contain more images from my short trip to SF with my Brompton folding bicycle.
The SMART car and the Brompton make a good couple in a dense, urban city like San Francisco.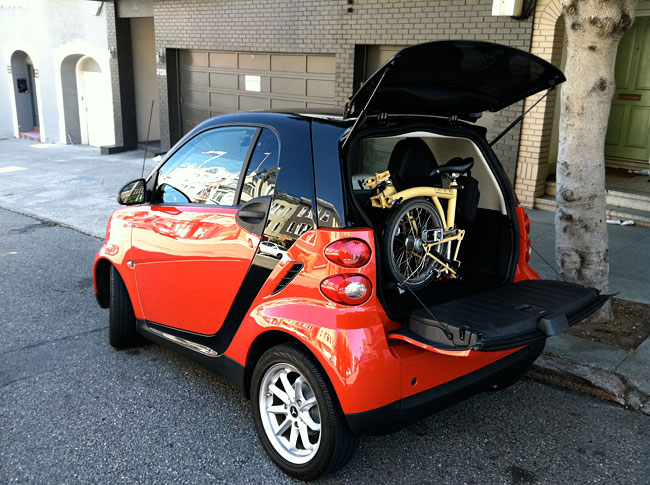 The Brompton fits snugly (from hatch-back door to seats), but rather perfectly in the Smart car's tiny, cargo area.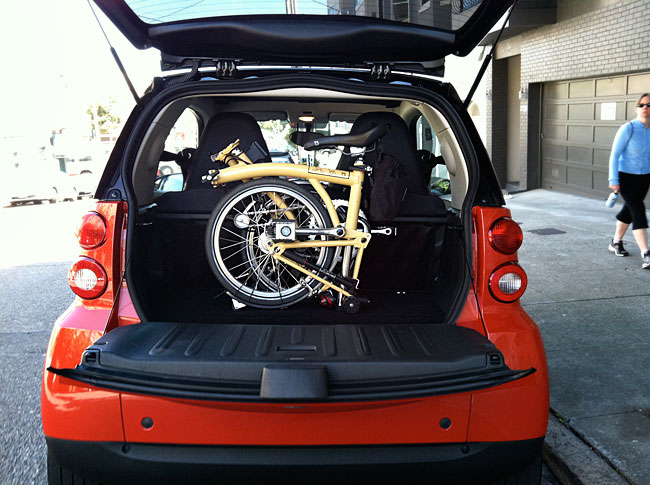 As E.F. Schumacher wrote, "Small is Beautiful."
Leave a Reply