I suppose I miss living near the ocean because I recently found myself looking through these photos from a memorable one-day trip down Highway One to Santa Cruz made in the summer of '09.
My brother rode a classic Trek with city bars (see the final image below) and I rode my quasi-touring Ebisu, fitted with some snazzy Nishiki front pannier bags that I found on Ebay.
The photos are a couple years old, but looking at them gives me so much pleasure that I've decided to post them anyhow (and give them a nostalgic vignetting to account for their age).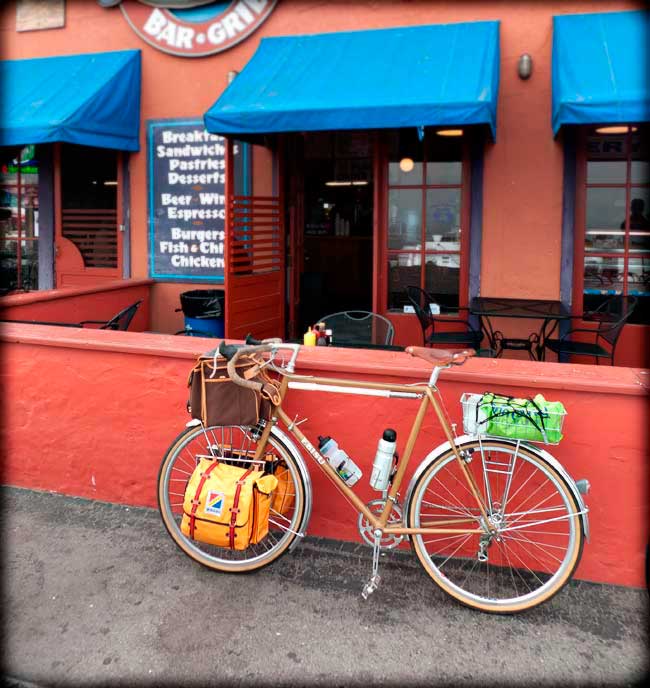 Food and coffee stop…yum yum!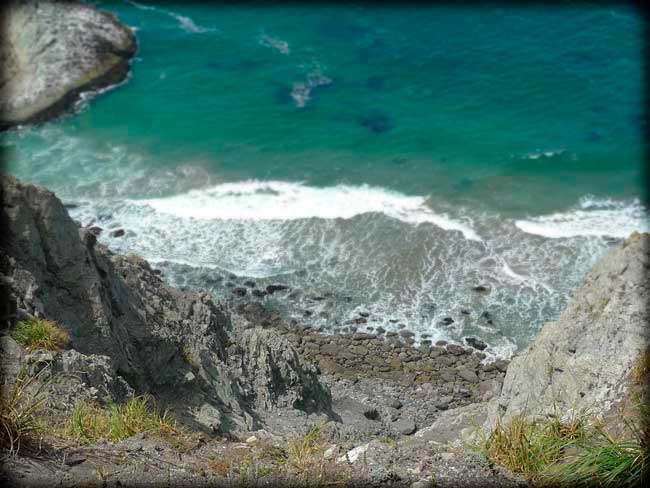 No bike lane; no shoulder; no looking down!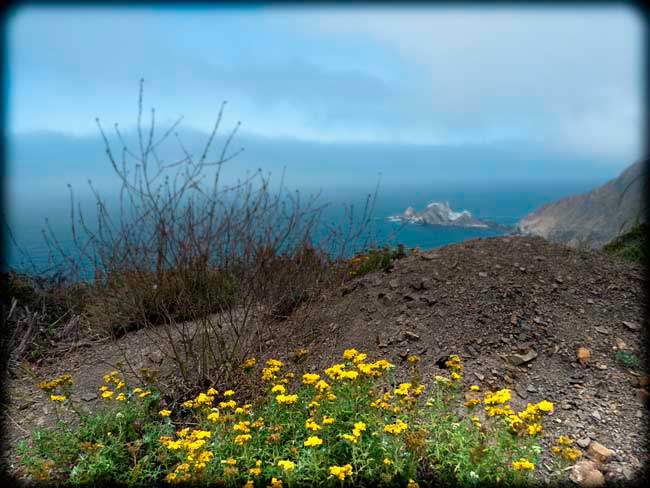 View to the northwest…the continent ends.
This is the last place. There is nowhere else to go.
Human movements,
but for a few,
are Westerly.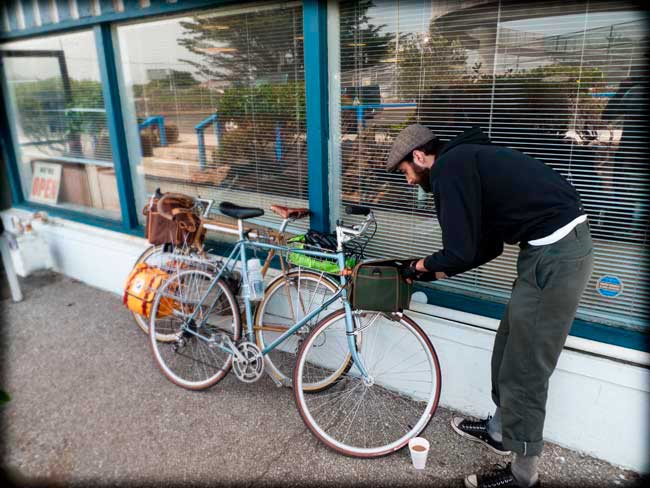 More food; more coffee.
Nathan
Leave a Reply