The word monsoon is derived from the Arabic word mausim, which means season. Traders plying the waters off the Arabian and Indian coasts noted for centuries that dry northeast winds in the winter suddenly turn to the southwest during the summer, and bring beneficial yet torrential rains to the Asian subcontinent.
Supposedly, it's so hot in this desert that moist air from the distant Sea of Cortez is sucked inland and becomes rain here in Tucson.
However, I prefer to believe that it is San Juan Bautista (St. John the Baptist), patron saint of water, answering the Spanish explorer, Francisco Vasquez Coronado's sincere prayers.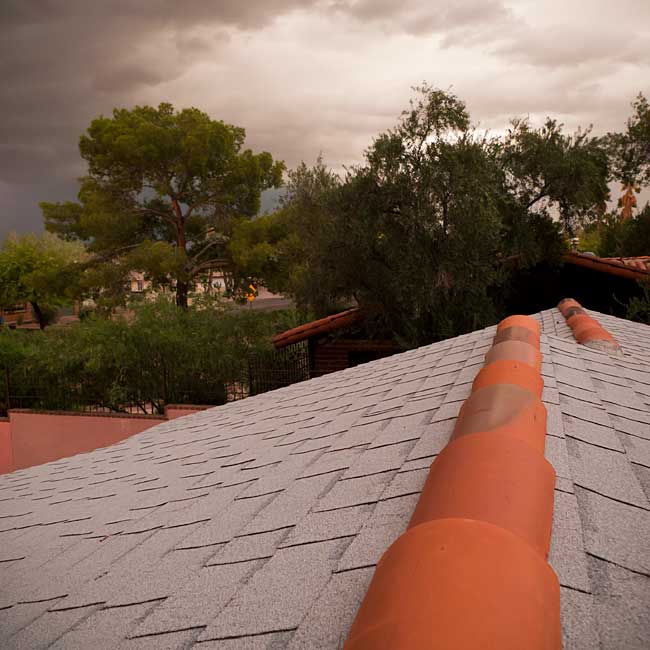 I scrambled up onto my roof as the clouds were darkening to get these pictures.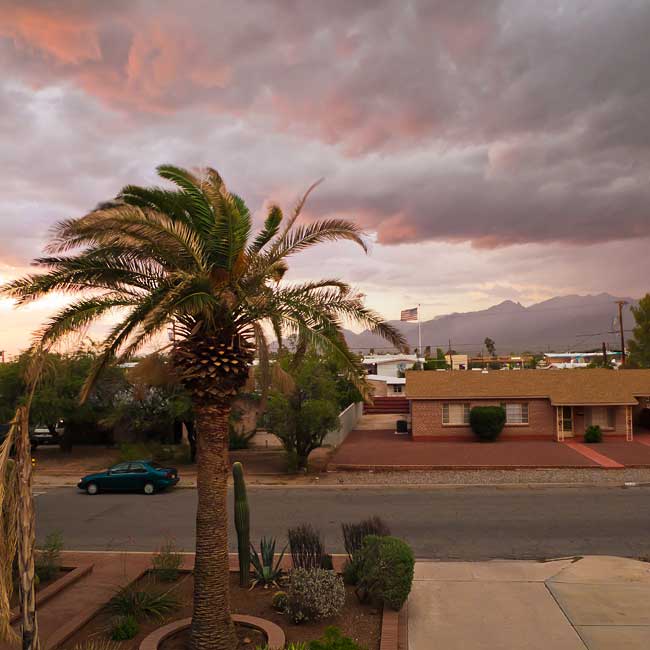 The National Weather Service reports 1.6 inches of rainfall so far this month.
I estimate that this evening's storm dumped another 0.25 to 0.50 inches (I just avoided getting caught in the deluge bicycling back from the grocery store) bringing July's total to around 2 inches.
The wettest July on record: 6.24 inches in 1921.
Gracias, St. John!
Nathan
2 Responses to 'Random Images……Tucson's Monsoon season has arrived!'
Leave a Reply