My dear friends (and one-time housemates) Forest and Ingrid sent me this photo from Romania.
Here's what Forest wrote in his email to me:
Exploring the back roads near the Carpathian mountains in Transylvania.

Ingrid is riding her Giant Jubilee t-6 and mine is a Miyata Road Gentleman.

Both bikes purchased in Holland.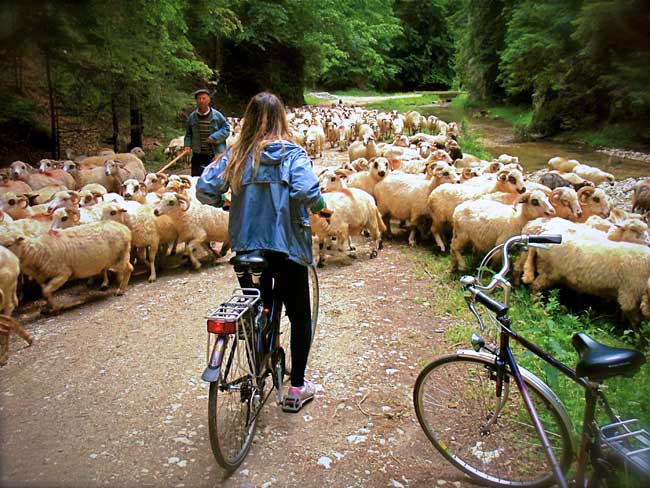 Besides being intrepid travelers, Forest and Ingrid are both talented musicians in the midst of setting up a European satellite for their Painted Sun record label.
Have a listen to Forest Sun's song Be Kind to You:
You can also preview Ingrid's latest single, Grandma's House on iTunes.
Of course you can purchase all their music on both cdbaby or iTunes or even set-up a Pandora station.
I made these two photos last summer (in the Marin County countryside). The image on the left is the album cover for Ingrid's Grandma's House project.
They'll be touring the US this fall, including stops in Washington, California, Utah, New Mexico and Arizona!
See the tour calendar for details.
Nathan
Leave a Reply