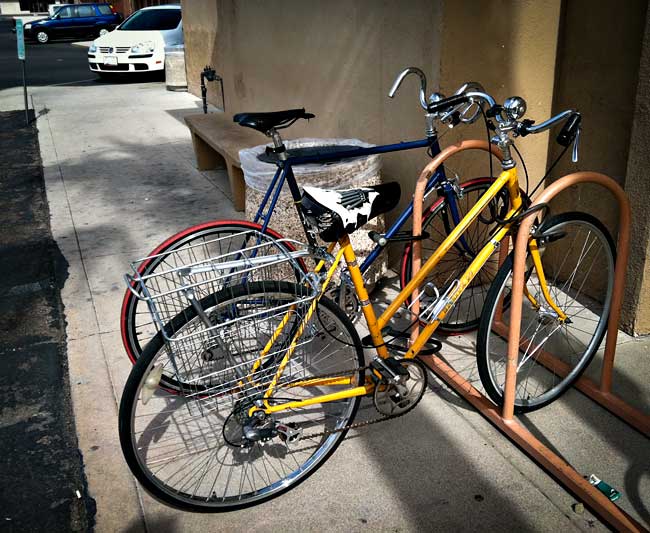 Show on map
Here are some real Tucson-style city bikes.
Lovingly called "beaters" — bikes like these (especially the yellow-orange one) get you where you need to be, can haul or carry stuff, and you don't have to worry about knocks and dents along the way.
My Nishiki Mixte fills this crucial bicycle niche for me (as does a rather aged Peugeot mixte I acquired with the intention of restoring, but never did).
A story a couple years ago in the New York Times defined the beater this way:
The beater is to the bicycle world what a well-worn Crown Victoria is to the automotive world, a sturdy workhorse machine that can take a few knocks and keep going. The ideal beater can soak up a few potholes, might repel thieves with its rust spots and will not break the bank.
Leave a Reply