In the early evening, right before a rain, this small garden-park had a palpable feeling of serenity and harmony. Lingering here, I felt calm and more connected to nature — the plants, the stones, and the slight breeze.
Later, I associated this feeling with the Japanese concept of wabi-sabi and other aspects of Japanese garden design.
I'm sure Tucson is full of little parks like this; I just happened to stumble upon this one (which was completely empty for some reason).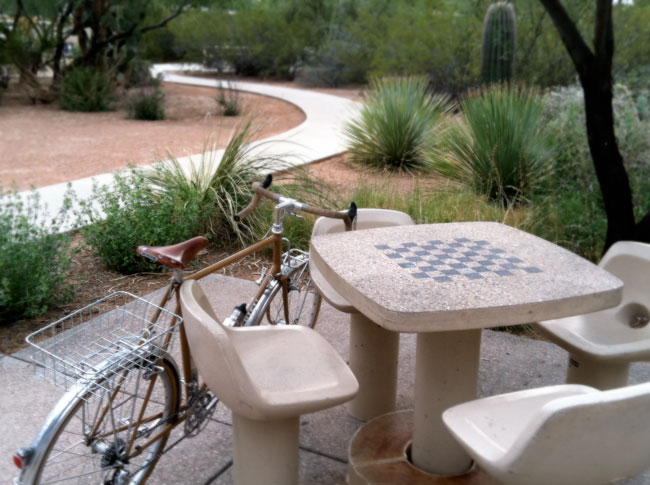 Love the outdoor chess board!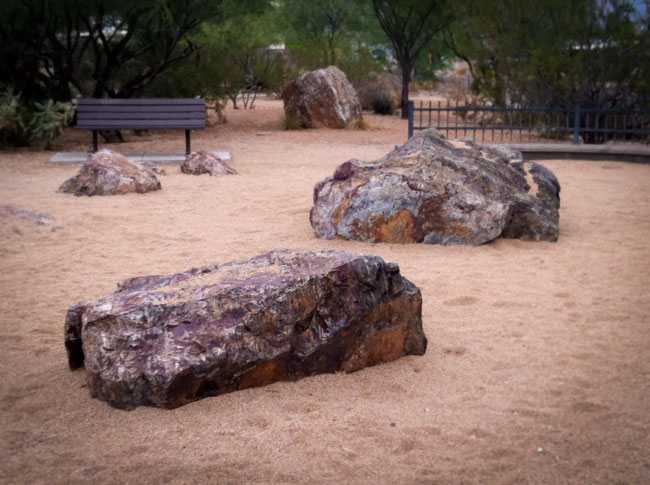 A zen rock garden — Tucson's own Ryoan-ji?
Many professionals would object to the word "zen" in describing a traditional Japanese dry rock garden.  The publisher of this delightful, bi-monthly journal is especially disdainful of the term.
Either way, the journal (I am a subscriber) is probably the best source of practical information on Japanese gardens and architecture around. Plus, it's very easy to read!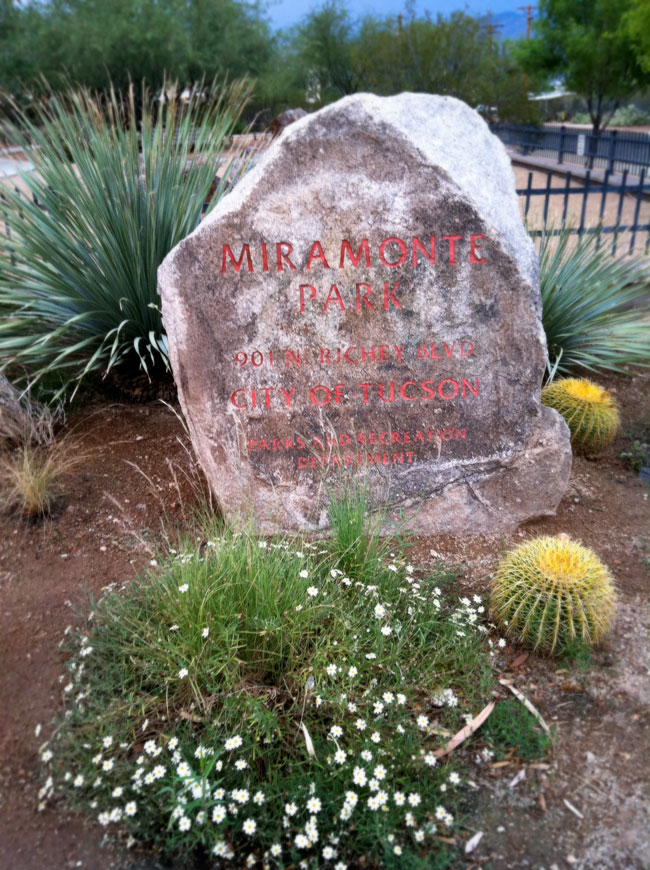 Let the wind speak. That is Paradise. — Ezra Pound, Canto CXX

Nathan
2 Responses to 'On the Road……Miramonte Park along the 3rd St. bike path'
Leave a Reply