This is a great after work ride since my day finishes on the east side of town.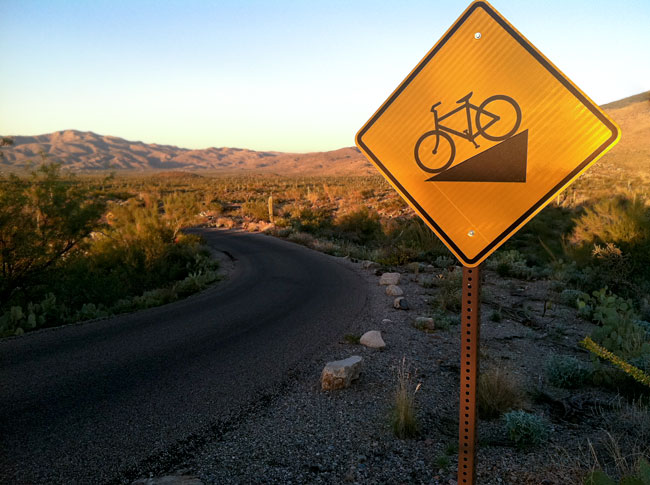 The short, very steep descent immediately after you enter the park is a recipe for a wipe-out if you're not expecting it. (Just beyond the shade in the above image the road plummets and makes a sharp right hand turn at the bottom!)
There's a parking lot at the Sahuaro Baptist Church on Old Spanish Trail and Houghton, which turns this ride into a short 12-mile loop. Starting the ride at the church means not having to deal with streets like Broadway during the rush hour.
4 Responses to 'Route Map……Saguaro National Park Loop, Tucson'
Leave a Reply