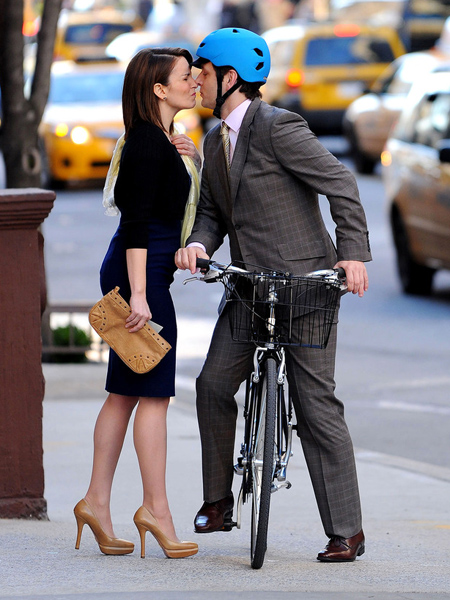 If I work in a big city again — San Francisco, for instance — I see myself adopting this kind of look.
The photo is from the website, Nerd Boyfriend, which uses pictures (usually retro) of pop cultural figures and then links to places to purchase the clothes. This is Wesley Snipes a minor, recurring character in the TV show, 30 Rock.
However, Archival Clothing is probably the better website for interesting, well-made accessories and apparel (I love their new duffle bag), but sadly no pictures of bicycles.
UPDATE: Well, was I ever wrong about Archival Clothing! Lesli Larson one of the company's principals is a bicyclist extraordinaire. She has a really cool Vanilla bicycle (check out the pictures from the blog) and she completed the storied PBP this year (a 1200km round trip brevet from Paris to Brest and back). Archival Clothing actually seems to have quite an obsession with bicycle culture and bicycling. I stand corrected.
Nathan
4 Responses to 'Bicycle Culture……Nerd Boyfriend and city bike couture'
Leave a Reply