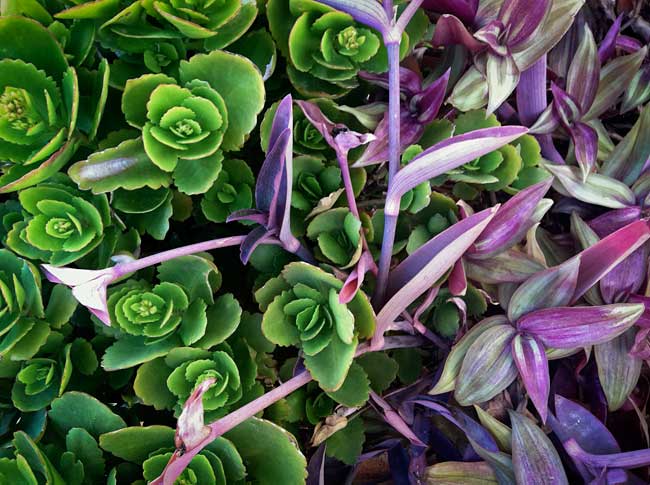 An image made on the patio of my Dad's place on New Year's Day.
The green and magenta color combination is always striking. These two colors are on opposite sides of the color wheel, making them complimentary.
As a side note, when two complimentary colors are combined at the proper intensities they produce white light. So, Green (G) + Magenta (M) = White (W).  In addition, if you combine the three primary colors (Red, Green, Blue) white light is also produced (R+G+B=W). The great physicist James Clerk Maxwell figured this out (along with his theories of electromagnetism) in the late 1800s, but now I've completely digressed.
If you want to play around with these color combinations, here's a color wheel to experiment with and here's some good basic color theory.
Leave a Reply