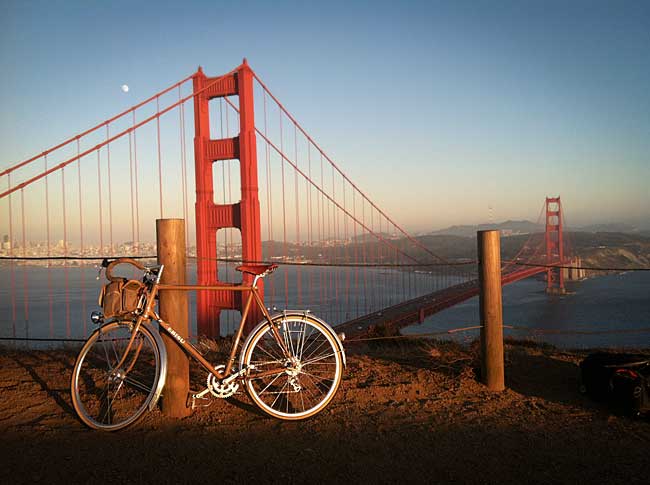 The sun is hitting the last few feet of the cliff before slipping behind the top of the Marin headlands.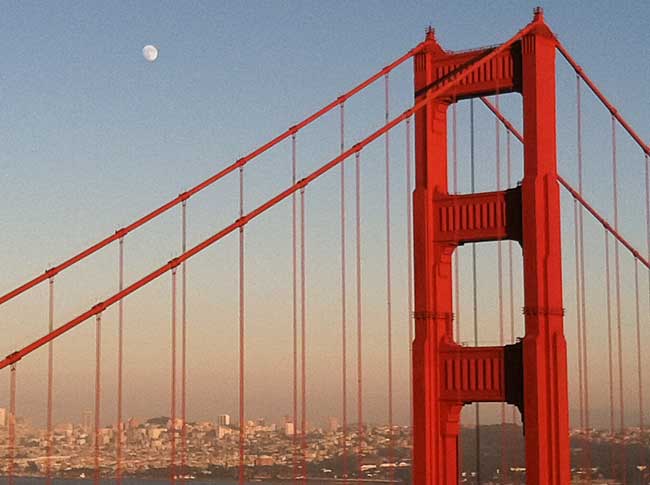 A couple of pro photographers were out here making a GigaPan of the bay. A GigaPan is a massive photographic file made up of thousands of individual exposures captured by a robotic camera, which are all then stitched together by a computer to create a super file with extraordinary detail.
There's a website dedicated to hosting these images. Here's a captivating GigaPan of the Shanghai skyline. Note that it's possible to zoom in and find a small, broken egg on a rooftop or to see the red high heel shoe of a woman crossing a street.
Naturally, I agreed to let these photo pros take a picture of me with my humble iPhone camera. The same camera I used to make the images above.
The wind is gusting about 35-40 mph here, although it doesn't look it!
Leave a Reply