My Brompton bicycle is finally fulfilling it's raison d'etre: bridging the gaps in my urban commute.
If I don't feel like walking .75 miles to the Sausalito Ferry, I unfold the Brompton and cover this distance in less than 5 minutes. After a 25-minute ferry ride to downtown SF I have another .75 miles to my office in SOMA. The Brompton covers these little gaps with ease.
Plus, while wearing shorts and sneakers and then changing (and maybe even showering) on the way to work is one way to go. I like just wearing professional business attire (including leather lace-up shoes) for commuting.
Interestingly, the first time I tried to enter my building with the Brompton the guards said that bikes must be parked in the auto garage. So I made the fold, picked it up in one hand as if I was carrying a briefcase, and asked, "How about this?"
They smiled and waved me through.
So now I always fold the Brompton, walk right past the guards, and stow the bike under my desk!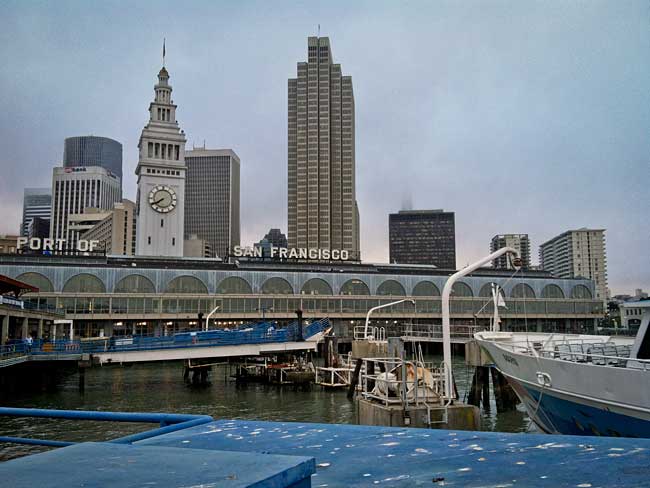 Leave a Reply