My apologies to Giovanne for snapping this image while he was in mid-chew — but I wanted to highlight the do-it-your-self trailer he added to the back of his Citizen folding bike. I had seen this rig pass by once before in the neighborhood, but this time I caught up with him and took a closer look.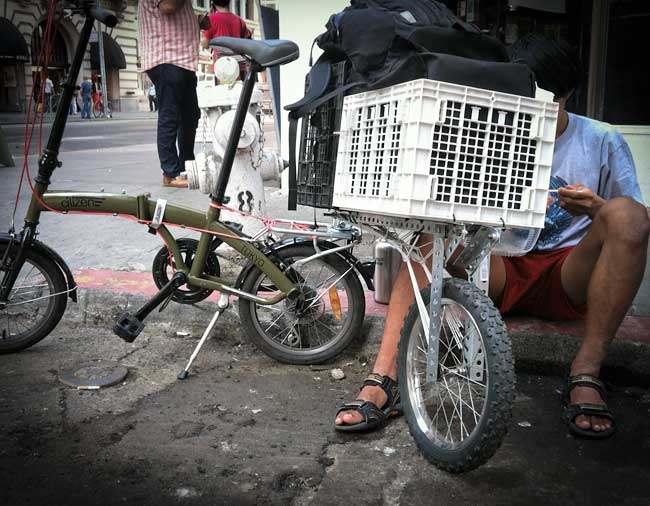 I'm guessing Giovanne is a design student or something. I found him sitting right across from the Academy of Art University at the lunch hour, but who knows. We didn't chat too long, but he did say he's hauled about 40 pounds of stuff using this set-up, which is impressive.
The trailer looks to be made mostly of materials you could easily pick-up at a hardware store (plus a couple large milk crates). The attachment point is at the rear rack where a re-worked caster wheel acts as the swivel or pivot point — a rather elegant solution!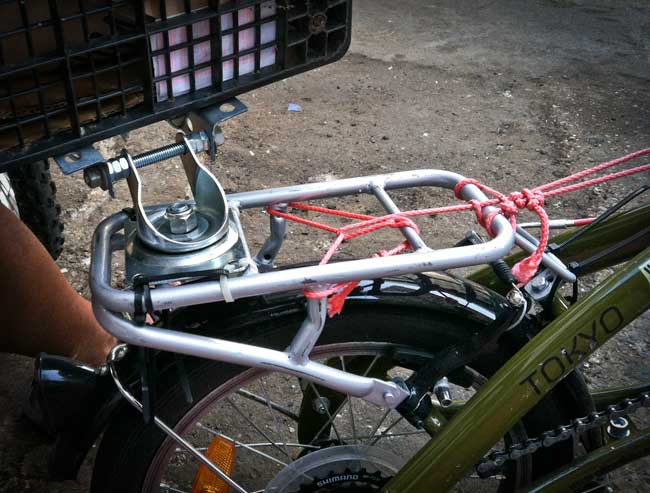 -Nathan
Leave a Reply