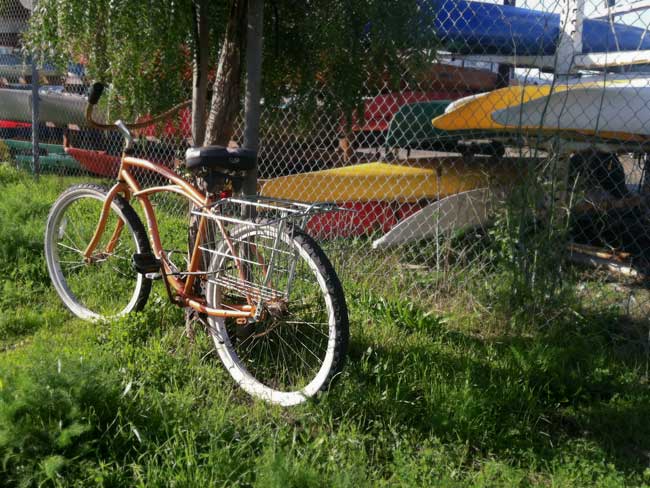 It's pouring rain here in the Bay Area and Sausalito is windy and stormy.
These images are from a sunnier moment last weekend. I'm guessing the bikes belong to some of the nearby houseboat dwellers.
This hidden trail runs a short distance along the estuary behind Sea Trek kayak rentals to the small, but lovely little beach at the end of Liberty Ship Way.
-Nathan
Leave a Reply