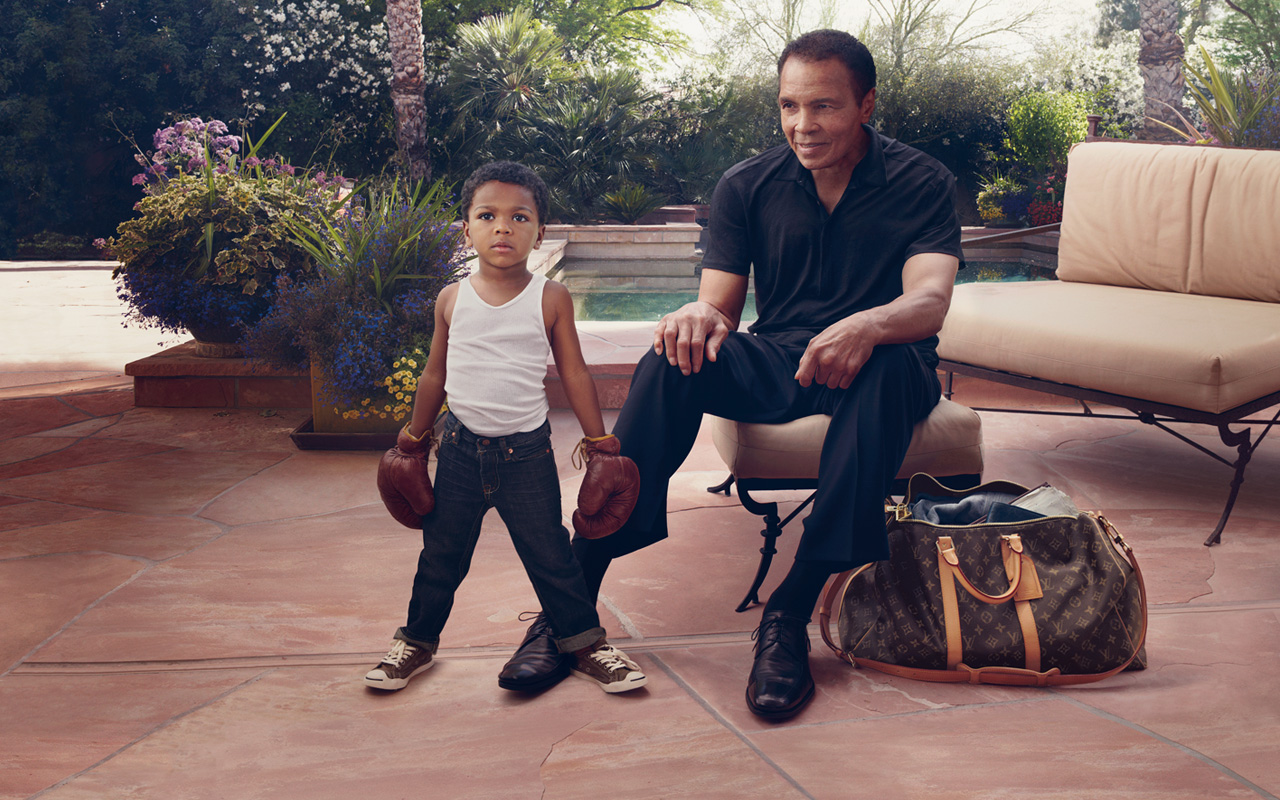 I first saw this image on the back cover of The New Yorker magazine. I find it to be a beautiful and tender portrait.
Forget that it is a Louis Vuitton ad. Forget that the world's highest paid and most famous portrait photographer, Annie Leibovitz, created it. Just appreciate it.
And this reminds me to add Muhammad Ali to my personal list of heroes, which was published in a previous post.
Leave a Reply