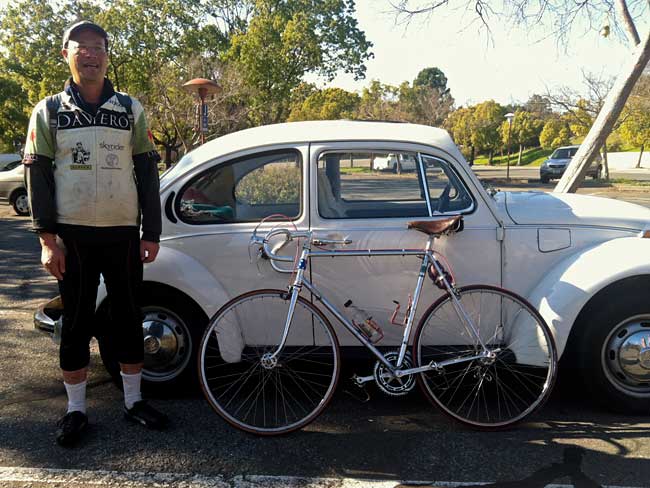 This is Harry. I bumped into him at the tail-end end of the Marin Civic Center Farmer's Market on Super Bowl Sunday. His chrome-plated 1972 Schwinn Paramount jumped out me like the organic strawberries my friends had scored earlier.  I asked him to pose with his 1972 Paramount next to a nearby 1972 VW beetle.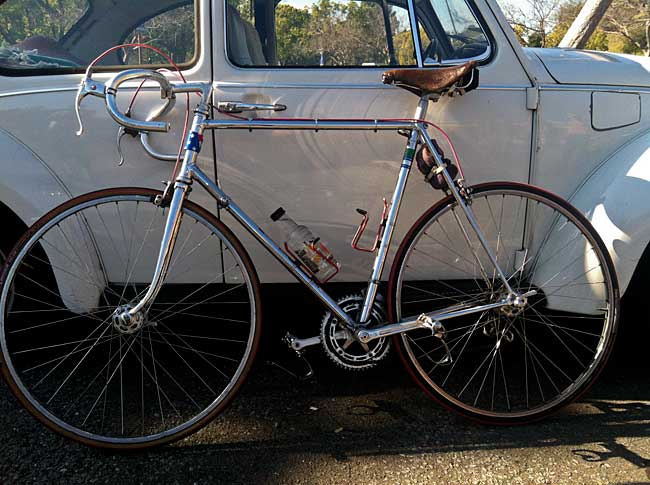 The Brooks saddle has a well-worn patina from years of use. The components look mostly (if not all) original including a Campagnola Nuovo Record groupo.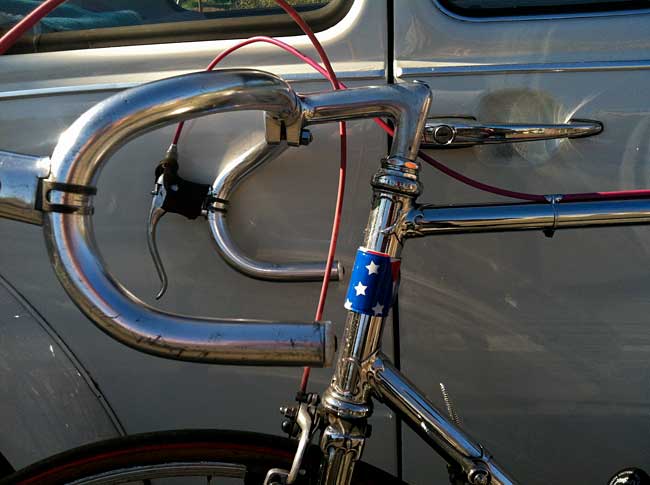 The Nervez lugs look beautiful in full chrome.
Leave a Reply