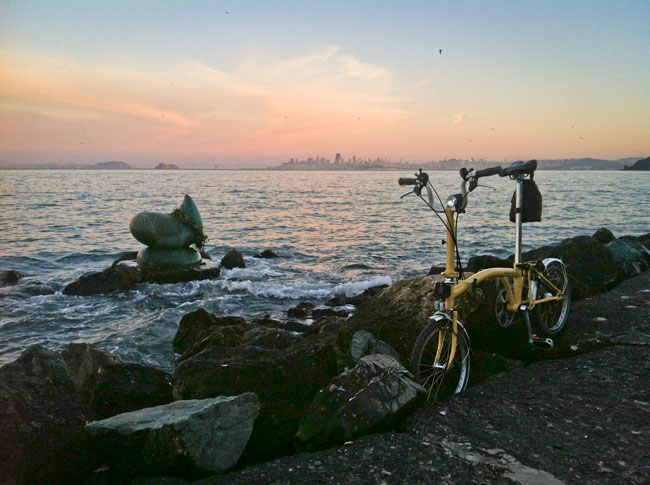 I have a love/hate relationship with the iPhone's camera.
This twilight photo made over the weekend seriously stresses its photographic limits and although the camera is often good enough, it has two big flaws:
Image quality: it cannot handle wide dynamic range and low-light conditions very well.
Handling: it is slow to start up, clunky, and ergonomically infuriating.
Nonetheless, the old cliche still applies: "The best camera is the one that you have with you."
And I almost always have the iPhone with me.
Still, for me, it's a highly unsatisfying photographic tool. And, the tools we use in our daily lives — the quality of their craftsmanship and their aesthetics — are important. Right?
I recently sold two older digital cameras on eBay so I'm allowing myself to look at new cameras again. The highly touted Sony RX100 is a pocketable camera, but with image quality, resolution, and low light capabilities that vastly outperforms every other small-sized camera on the market.
Unfortunately, the Sony still does nothing for me from an aesthetic standpoint. It has few manual controls and no viewfinder, for instance. So it really only solves half the problem presented by the iPhone's camera — i.e. vastly improved image quality. It does not fully address the handling issue.
If only an aesthetically pleasing, elegant, and functionally designed camera body like the Olympus XZ-2 or Fuji X10 could be married to Sony's wonderful, large sensor.
That combination would be a truly satisfying photographic tool!
-Nathan
Leave a Reply