Archive for the 'asia' tag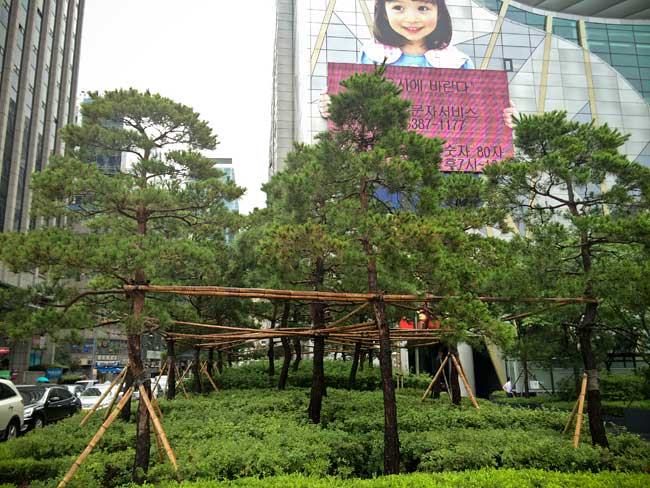 Show on map
Seoul is so full of energy and life — it is a fantastic city!
I stayed less than 24 hours, and it rained most of the time, but I really enjoyed it here. I took an early morning walk around the city center, on a long loop that took me from The Plaza Hotel to Gyeongbokgung Palace and back.
In the city center, I didn't see many bicyclists or much bicycling infrastructure. The one or two cyclists I saw, like the man below, rode on the large pedestrian sidewalks.

Still, the densely populated area around The Plaza Hotel smartly and elegantly accommodates cars, buses (with their own dedicated lanes) and pedestrians.
Most impressive is how the city center is brimming with greenery and arboriculture. American cities could learn a lot about bringing bits of biodiversity into the city from the urban planners in Seoul.
The photograph at the top of the page and those below are good examples: