Archive for the 'BIKING CULTURE' tag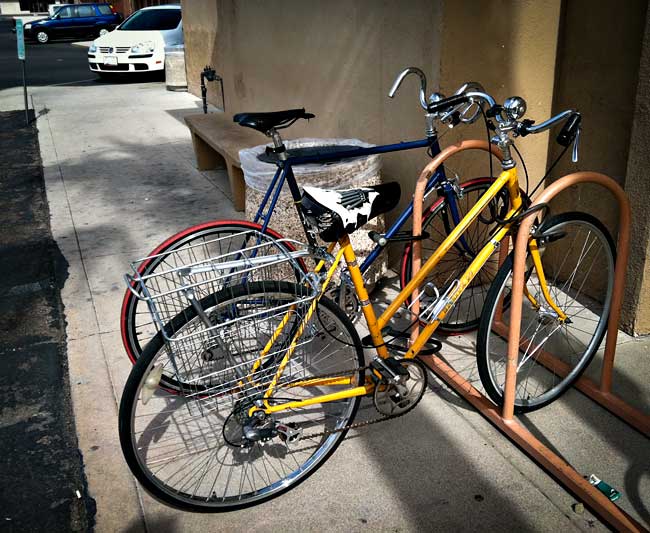 Show on map
Here are some real Tucson-style city bikes.
Lovingly called "beaters" — bikes like these (especially the yellow-orange one) get you where you need to be, can haul or carry stuff, and you don't have to worry about knocks and dents along the way.
My Nishiki Mixte fills this crucial bicycle niche for me (as does a rather aged Peugeot mixte I acquired with the intention of restoring, but never did).
A story a couple years ago in the New York Times defined the beater this way:
The beater is to the bicycle world what a well-worn Crown Victoria is to the automotive world, a sturdy workhorse machine that can take a few knocks and keep going. The ideal beater can soak up a few potholes, might repel thieves with its rust spots and will not break the bank.
A bicycling quote from the famous, socialist, pacifist, and sci-fi writer, H.G. Wells:
"When I see an adult on a bicycle, I do not despair for the future of the human race."
The photographer Alain Delorme has a wonderful series called Manufactured Totems, perhaps inspired by these images of overloaded Asian scooters.
His images remind me of the quirky Camper Bike.
I also posted my own contribution to this genre a while back.
Here are some notes about the Totem series as only a French Photography Historian could write them (the full test is available on Alain Delormes's website):
"The vertiginous height of the piles echoes the incessant expansion of the city itself. By updating the proposition of the Becher, Alain Delorme seems to create a parallel between these manufactured totems and the buildings in the background, which have become themselves contemporary sculptures. The urban space is permanently under construction, developing relentlessly. The skyscrapers invade the city and rise always higher, such as new totems, always more remarkable, always more impressing. Stratum by stratum, traditional China rubs shoulders with the contemporary industrial superpower. The race here is not only the one of the men in the city, but also the one of the city towards its future."
I recently discovered Brooklyn artist Kevin Cyr and his delightful Camper Bike.
From the artist's website:
Camper Bike, a functioning sculptural piece, built in April 2008. A stand alone piece and the subject of a series of paintings.
Here's what he said about the Camper Bike's origins in an article on a companion piece, Camper Kart.
"I was eating breakfast in a village outside Beijing when I suddenly had this bizarre feeling like I was camping," remembers Cyr. That feeling, combined with China's robust cycling culture, was the genesis for the creation of Cyr's first vehicle, "Camper Bike," in which he attached a fully functional 3-by-9-foot camper to a three-wheeled Chinese flatbed bike.
The iPad is here. What does this mean for bicyclists? Not much, actually. The image below is from a fake news story.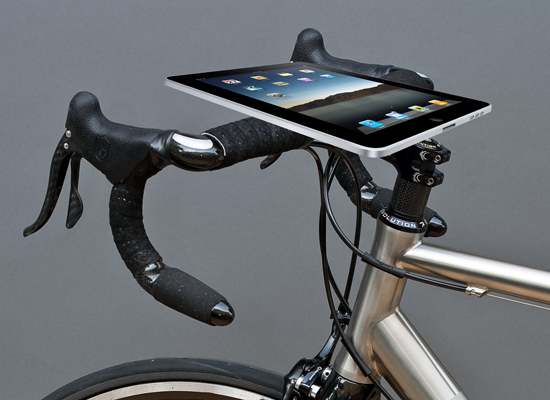 But here's a real iPhone app called Brakelights, which turns your iPhone into a rear light. Point the screen behind you (strapped to your backpack or saddlebag) and you're set. The app even knows when you stop moving and the screen then goes from solid to blinking red.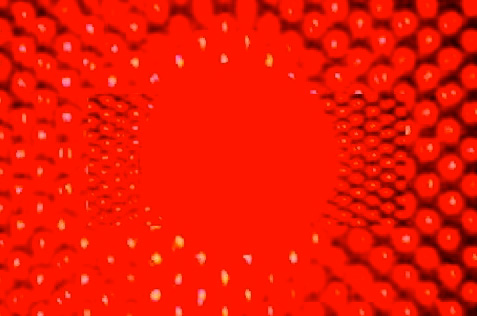 In a previous post, I described a new option for getting bicycling directions from Google Maps. Now I'm wondering how this feature deals with odd, highly impractical, or even impossible routes?
Trying to fool Google's programming elves, I requested directions to a location on the other side of the Bay (i.e., a route from San Rafael to Berkeley).
The challenge, of course, is the bridges; they don't allow bike travel (except for the Golden Gate Bridge). But Google Maps didn't blink.
Rather than sending me on an ill-advised circumnavigation of the entire San Francisco Bay, I was instructed, as you can see in the screen shot below, to ride to Larkspur and to put my bike on the Golden Gate Ferry to SF (and then to catch the SF ferry to Oakland) before taking an overland route to Berkeley.
In urban planning circles we call this multi or mixed-mode commuting.
I was surprised Google Maps came up with this solution!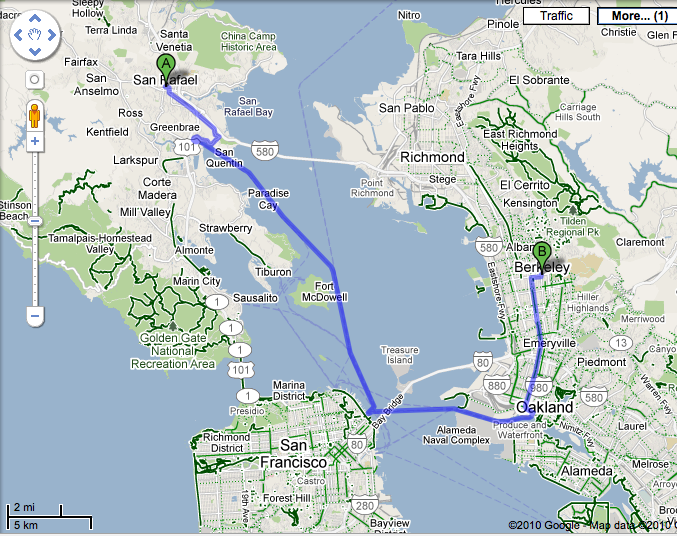 Google Maps today added the option to get Bicycling directions (in addition to Walking, By car, and By public transit). This comes after more than 51,000 cyclists signed an on-line petition urging them to do so.
Google explains how the new feature works here.
For some reason these maps cannot be embedded yet in web pages, but above are some screen shots I made of the new interface and the map generated when I made San Francisco the destination.
Google engineers employ some fancy algorithms to deal with the problem of steep slopes and hills:
Our biking directions are based on a physical model of the amount of power your body has to exert given the slope of the road you're biking on. Assuming typical values for mass and for wind resistance, we compute the effort you'll require and the speed you'll achieve while going uphill. We take this speed into account when determining the time estimate for your journey, and we also try hard to avoid routes that will require an unreasonable degree of exertion. Sometimes the model will determine that it's far more efficient to make you ride several extra blocks than to have to deal with a massive hill.
Does it work as advertised?
For the route to San Francisco it missed some smaller bike paths (e.g. the one behind the College of Marin along the canal). Overall, it seemed to make good, safe choices and no blatantly dumb ones.
However, for a shorter trip to San Rafael, Google had me riding down the Miracle Mile rather than on Greenfield Avenue, which is really, really dumb.
At the very least, this beta version is a useful starting point for getting bicycling directions (and it will certainly become more reliable over time as users report problems).
These bikes come from an urban design house in NYC — Areaware. The folding ifmode is quite elegant (and it's not a small-wheeler either; it's a full-sized bike). The Vanmoof uses solar energy for its lighting. As I said before: it truly is a golden age of cycling!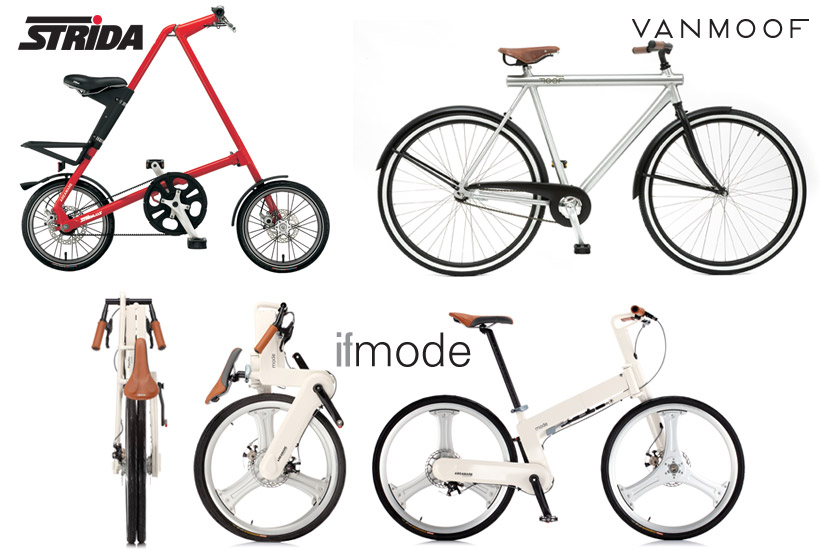 The two main characters in the absurdist hipster comedy, Flight of the Conchords, get around New York City on bikes! Their rides are featured prominently in the music video, "Mutha Uckers".
Jemaine's rig is an urban cruiser with a comfortable seat, fenders and swept back bars. Brett's appears to be an early 80s steel-framed Japanese sport bike (or is it a Peugeot?). Not a bad way to get around Manhattan's lower east side.
I've spent a little time in Paris and could not resist posting this video clip from the show (if you only want to see the tandem bicycles skip to the :28 second mark). Without the context maybe some of the satire is lost, but still quite good.
The full version can be viewed here.