Archive for the 'Coast Miwok' tag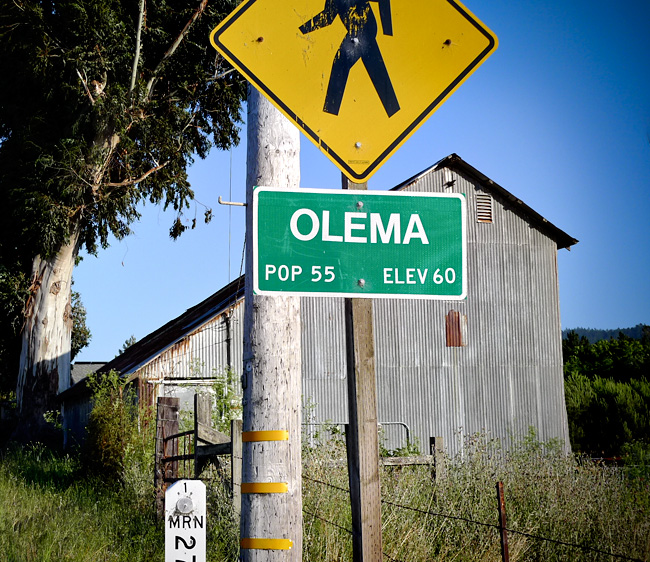 Olema is said to mean "Coyote" in the native coastal Miwok language. Long thought to be the epicenter of the 1906 San Francisco earthquake, the Olema Valley is where the Pacific and North American tectonic plates meet. So, geologically speaking, everything on the east side of the valley is in North America and everything on the west side is not (such as the Bishop Pine forest, behind and to the right of this barn).

Show on map
Out of deference to Chief Marin, the defeated Coast Miwok leader, I did not "summit" Mt. Tam (that is, I didn't walk the final 100 yards up the path to the fire look-out) as legend has it the early Indian inhabitants avoided the peak.
The view is still epic.  This is a cropped section from the full image. Notice downtown San Francisco jutting out into the bay (and the fog trailing in from the west) just above the head of the woman in the yellow parka standing on a newly constructed viewing platform.

Show on map