Archive for the 'nps' tag
It's not obvious from the picture, but this fellow is chatting away on his mobile phone while taking in this awesome view.
To get to this spot I went through an old WWII tunnel off of Conzelman Rd. heading toward the southwestern tip of Pt. Reyes. Then, I scampered up a ridge going to the summit of Hawk Hill (where volunteer bird watchers tally an average of more than 9,000 turkey vulture, 9,000 red-tailed hawk, and 4 bald eagle sightings each year). But before the ridge turns toward the summit, through a stand of trees, there's this awesome view looking toward the lighthouse.
In the middle of the tunnel, on the way up to this spot, is some graffiti suggestive of the famous cave art of Lascaux. Lightning was awful (about 80 percent darkness), but I used a tripod and a 25-second exposure to make this image.
Finally, here's an example of some of the new road work on the way to the lighthouse (the view is looking back to the east — with the guardrail shielding a precipitous drop-off to the ocean).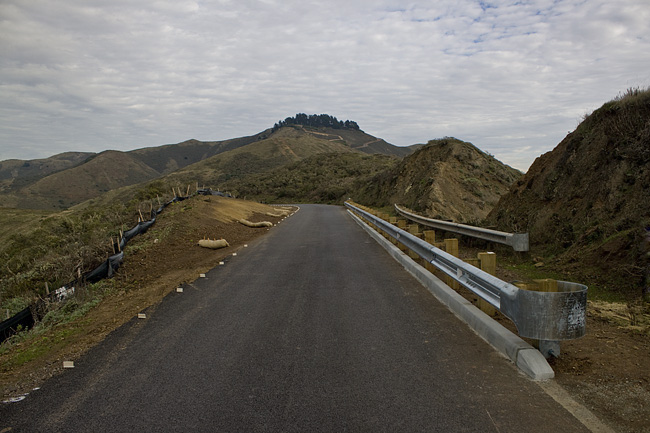 I'm taking a leave from my National Park Service (NPS) photography duties. So these three images will likely be the last I'll post from this gig.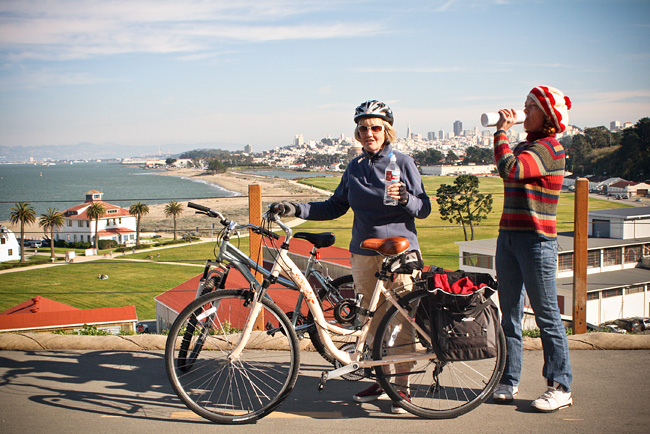 It's been really warm this past week (70s in some spots) and it's only January! Many trees are starting to flower if you can believe it. Great for cycling, not so great for the fruit trees (presuming it gets cold again).
Anyhow, the above image was made from the bike path on Lincoln Ave. above Crissy Field. The image below is from the same spot, but looking north.
…and below is a close-up of what was happening down on Crissy Field (I made this with a very long telephoto lens). All three are archival images that I produced as a photography volunteer for the National Park Service/Golden Gate National Recreation Area. I'm grateful to be able to share the images and for the chance to volunteer in the GGNRA. Here's a link to all their volunteer opportunities in case you're interested.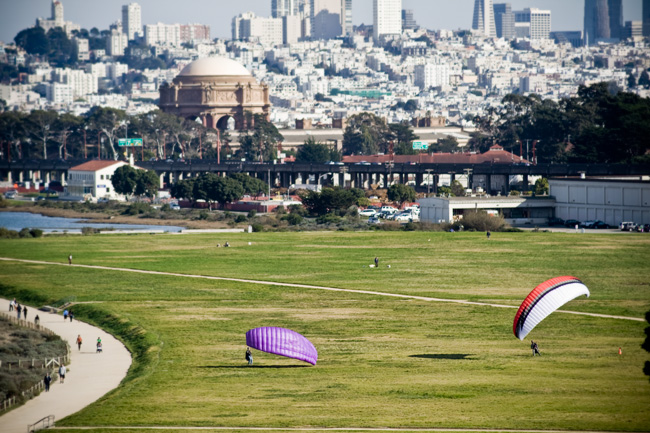 Here are a few more of my photos from outings for the National Park Service/GGNRA.
Above, the cyclist is making his way up the hill just past the Cliff House. Beyond the picket fence is a steep cliff dropping off to the Sutro Baths ruins.