Archive for the 'Roadkill' tag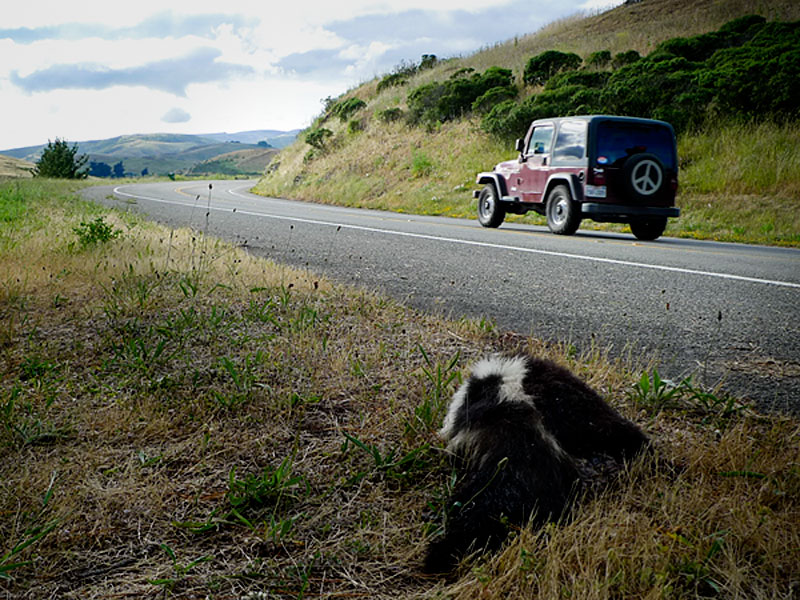 A couple weeks ago it was a small fawn (click here for that post) now a skunk.
I placed this guy off the road near a tree and covered him loosely with some sticks. Because the Marin County sky is filled with Turkey Vultures I have hope he will be recycled (if vultures can stand the smell, I don't know).
And speaking of the often misunderstood vulture, I'm reminded of the final line from poet Lew Welch's Song of the Turkey Buzzard: "to keep the highways clean, and bother no being."
For some, this may be an unpleasant image. But death is all around us and today it could not be denied. I saw the dead fawn as I was returning home from my familiar Fairfax-to-Alpine Lake ride. I made a quick u-turn to return to the spot and was able to remove the small creature from the road and perform an ad hoc burial. I fashioned a cross from some branches held together with vines.
I'm reminded of the book, Apologia, by the great writer Barry Lopez.

Show on map