Archive for the 'TA bag' tag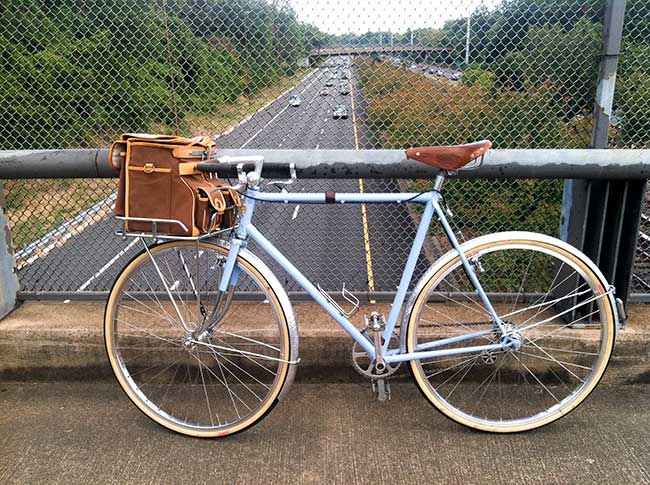 Show on map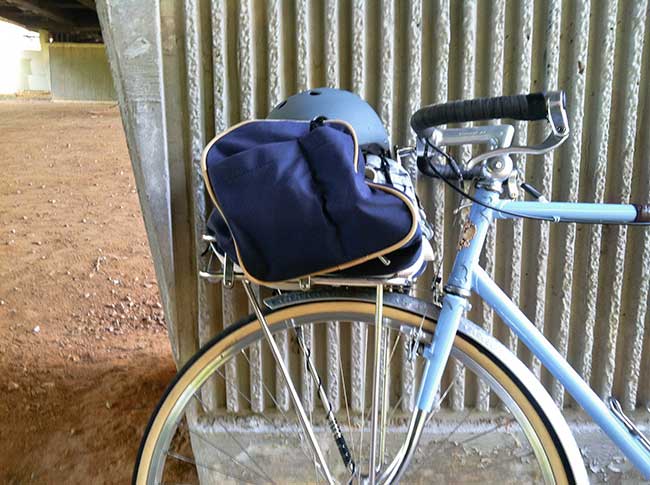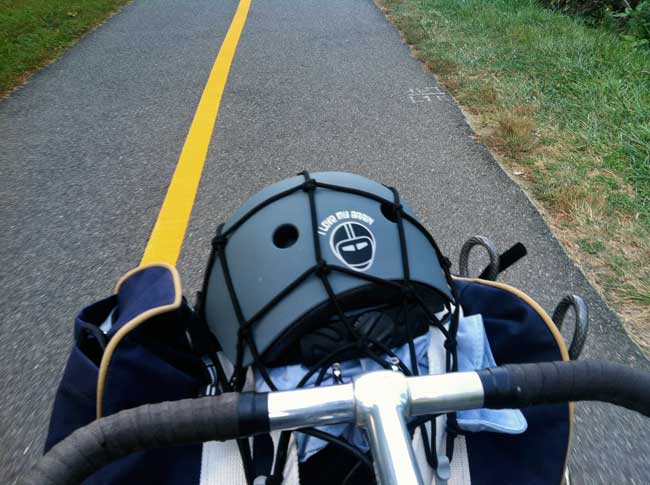 Here's my Guu-Watannabe bag (and a duffle bag from Wharf clothing and wares) attached to the large porteur rack of my newest bike.
The pictures were made along some of the bike trails around Arlington and Falls Church, VA.

Show on map
The legendary Specialtes TA handlebar bag. Circa 1970s or early 80s. A randonneuring classic.
Kids always stop me on the street and ask who makes it and where can they find one.
Unfortunately, they can't be found. But modern Acorn bags — while expensive — appear to be just as good (probably better).