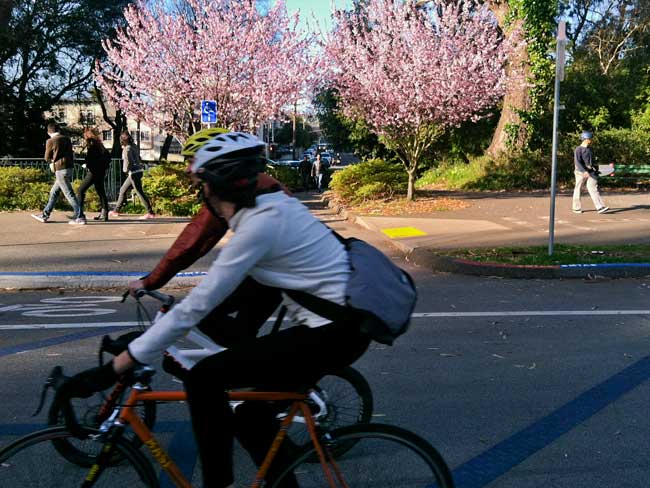 Show on map
The cherry plum blossoms around the Bay Area are in peak bloom — or that's how it looks to me after watching them for the last 2-3 weeks!
In Japan, the plum blossom has been overtaken in popularity by the similar looking cherry blossom. In case you're curious, the Japanese word for cherry blossom is Sakura; for plum blossom it is Ume. Both are members of the genus Prunas.
It's common to celebrate blossom time with festive picnics (and sake drinking) under the beautiful flowering trees.
Here's an excerpt from wikipedia's cherry blossom article:
In Japan, cherry blossoms…symbolize clouds due to their nature of blooming en masse, besides being an enduring metaphor for the ephemeral nature of life, an aspect of Japanese cultural tradition that is often associated with Buddhistic influence, and which is embodied in the concept of mono no aware. The association of the cherry blossom with mono no aware dates back to 18th-century scholar Motoori Norinaga. The transience of the blossoms, the extreme beauty and quick death, has often been associated with mortality; for this reason, cherry blossoms are richly symbolic, and have been utilized often in Japanese art, manga, anime, and film…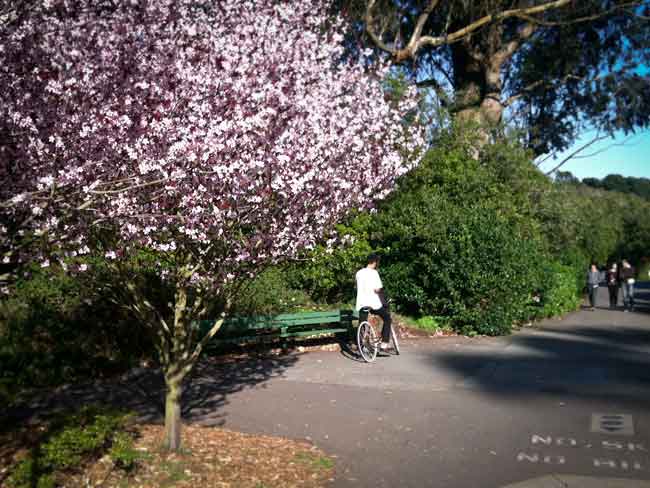 -Nathan
Leave a Reply