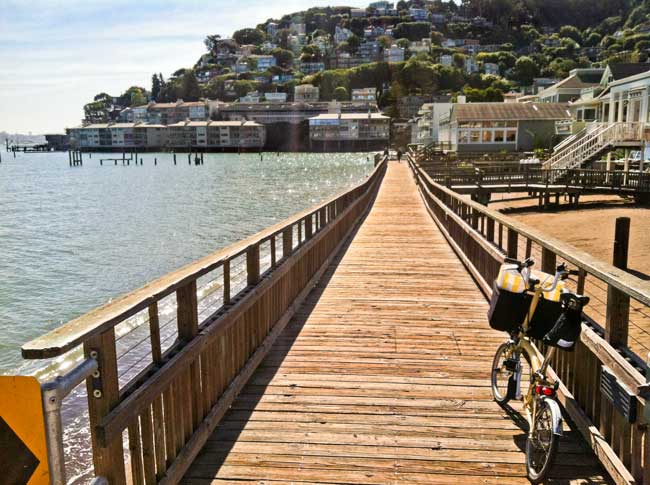 Show on map
When I bought my folding bike I knew it had to have some handlebar luggage. In the end, I settled for a simple, folding basket.
The basket is big — it holds a lot more than one would think. I've over-stuffed it with a large, heavy, travel backpack (as you can see here, here, and here) and it handled the load quite well.
What's unusual about the Brompton design is that the basket doesn't track the movement of the handlebars and front wheel — rather it's always aligned with the frame and rear wheel. In other words, the basket always faces straight ahead even when you turn the handlebars side-to-side.
This is disorienting at first, but something you quickly become used to.
In the images above and below, the basket carries a full shopping bag of laundry on the way to the cleaners.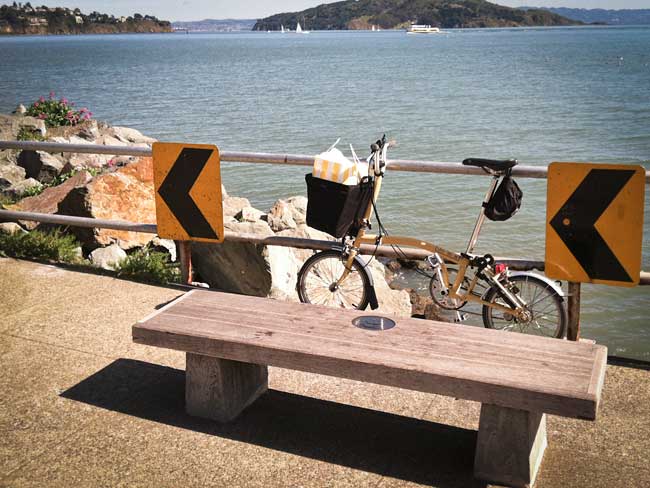 2 Responses to 'On the Road……Brompton front Basket in Sausalito'
Leave a Reply