April-May and Sept-Oct can always be counted on for balmy weather in the Bay Area. Today, it was 80+ degrees in downtown San Francisco!
The wind was gusting a bit in Sausalito when I arrived home from work, but around 7pm the wind just stopped.
Even at this hour the air was still warm. So I couldn't resist a short climb up to the Golden Gate Bridge and then further up into the Marin Headlands to watch the sunset.
Even on the long descent coming home (as it was getting dark) I was completely comfortable in just a short-sleeve, cotton t-shirt.
These pictures were made at 7:53pm.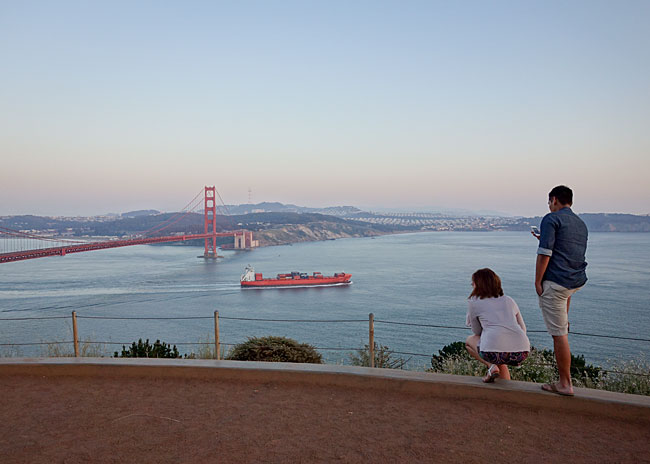 It's not fair to extrapolate anything from a single picture, but it's kind of funny that the guy is checking his phone, while the girl is totally digging the moment.
I'm not casting judgement because I've been that dude — maybe we all have.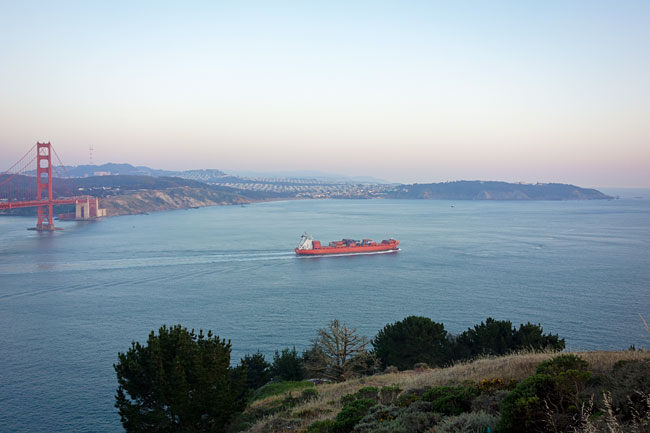 2 Responses to 'On the Road……Sunset over the San Francisco Bay'
Leave a Reply