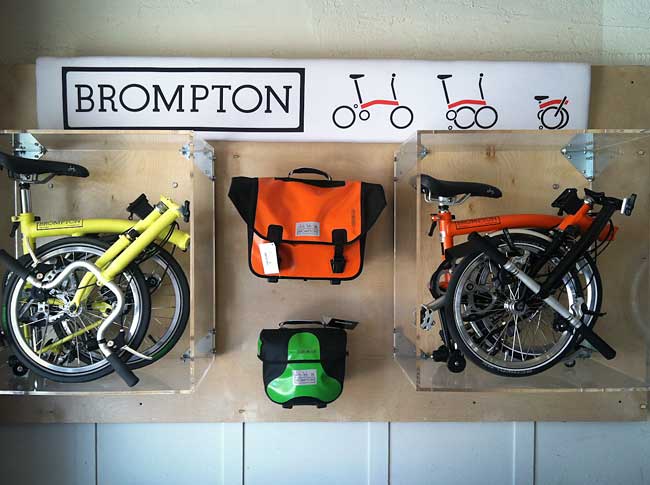 I really like Bay Area Bikes.
And did I mention they are a Brompton dealer.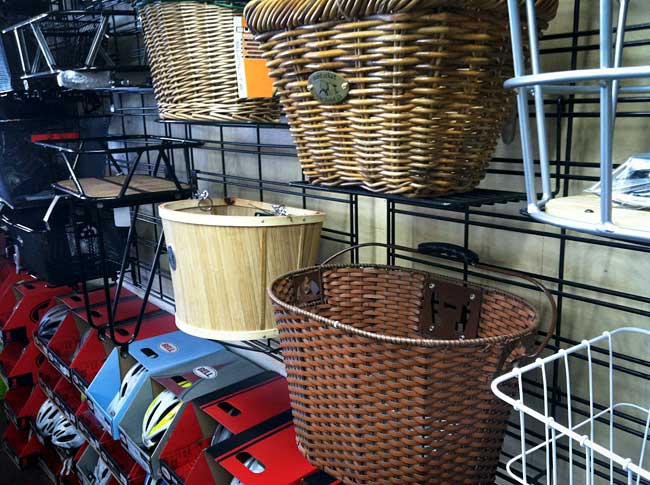 The staff is friendly and they have a good selection of practical gear like this assortment of metal racks and wicker baskets.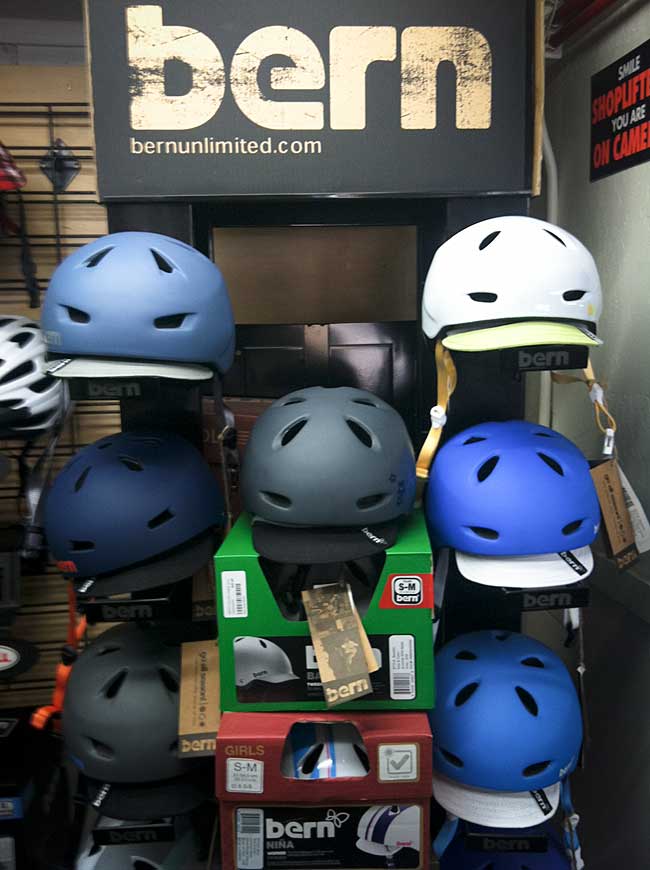 I've been coveting a Bern commuting helmet for some time. It wasn't to be, however. Not this time at least.
2 Responses to 'On the Road……A good Brompton Dealer in the East Bay'
Leave a Reply