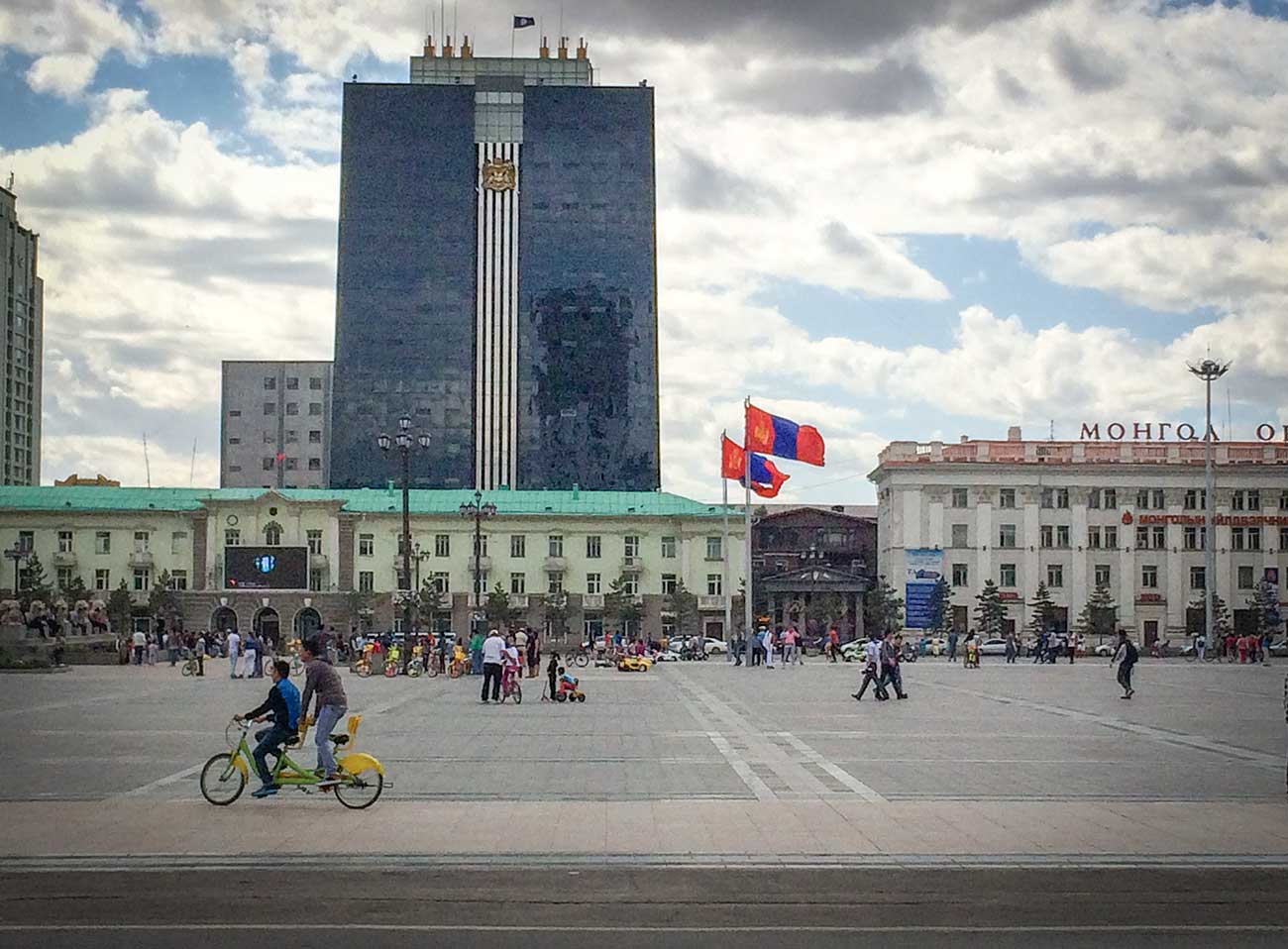 The massive square in downtown Ulaanbaatar was re-named Chinggis Khaan Square, but like many other people I'm still in the habit of calling it Sukhbaatar Square.  One local said to me, "We don't have to name every place after Chinggis Khaan. There are other important people in Mongolian history".
The square needs to be broken up and softened with trees and other organic design elements, in my opinion. The Brutalist, Stalinist-style architecture is cold and uninviting. And why, in Mongolia of all places, does the central square so thoroughly seek to obliterate any relationship to the beauty of the natural landscape?
But as with so many things, beauty and ugliness are two-sides of the same coin.
Walking through the space, it is easy to become disconnected from your surroundings and fellow citizens — and maybe this was the goal of communist architecture. The weight of the nation state feels heavy on one's psyche…and a feeling (bordering on melancholy) arises upon the realization that mankind's desire to produce something grand and transcendent has fallen short.
Yet there are other times I walk this square and its Cartesian vectors, carved from the dense and chaotic urban environment of Ulaanbaatar (itself carved from the eurasian steppe's montane grassland and scrubland ecozone), place the human mind, and it's role in the evolution of the universe, into sharp resolution.
And for that I am grateful.
-Nathan
Leave a Reply