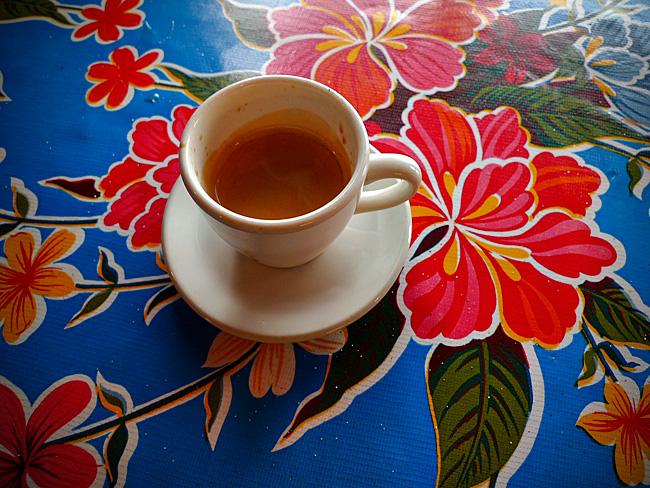 Show on map
SUMMARY (84 out of 100 points): Was it because of the 80+ miles of hard riding that preceded it or was this, in fact, a very good espresso in its own right? Separating the two is tricky (you know how everything tastes great when you're out hiking or camping–same thing with a bike ride of this length).
I have to say I think Whale City Bakery gets much right with its espresso. The presentation was acceptable. The crema was decent though not stellar (a little thin actually), but the flavor really shined through. I'm not one that easily identifies the acidity or flavor attributes (like floral, citrus, malt, etc.) of each cup. Nonetheless, the overall taste just seemed right–clean, balanced, yet also interesting.
Because I was curious the Barista retrieved the foil bag of espresso—apparently a local Santa Cruz purveyor, whose name I unfortunately failed to make a note of and have now forgotten.
Taste (5/5)
Crema (4/5);
Serving size  (4/5);

Presentation (4/5);
Eco-friendliness (4/5)

(If you haven't already done so check out The Friday Cyclotouriste's espresso rating system).
Leave a Reply