Tucson is blessed with what the locals call "washes" essentially dry riverbeds that channel water during heavy rains. In New Mexico (where I went to high school) we called them "arroyos". I think they are one and the same.
Theoretically these washes perform the function of habitat corridors in an otherwise highly fragmented urban landscape.  I'm not familiar enough yet with the city's urban ecology to know for certain, but I'll bet bobcats, javelinas, and other assorted critters make use of these.
This particular wash, bisects the bikeway I use to get to work. It was a partly cloudy day so I stopped and made a few pictures.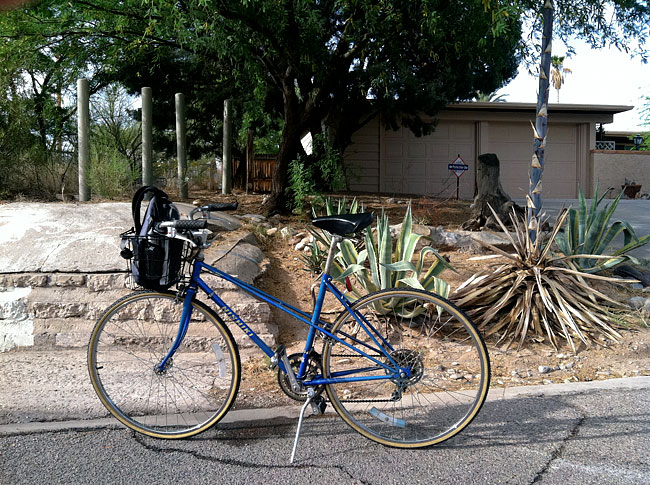 5 Responses to 'On the Road……Near the Alamo Wash on Rosewood St.'
Leave a Reply